Back

Original

Female personnel

Diverse accessories

Sports and recreation

Grouping

Photographs

British Made

D-DAY

Reproduction

Female personnel

Diverse accessories

Memories

Clothing

Accessories

Caps

Stationery store

Tableware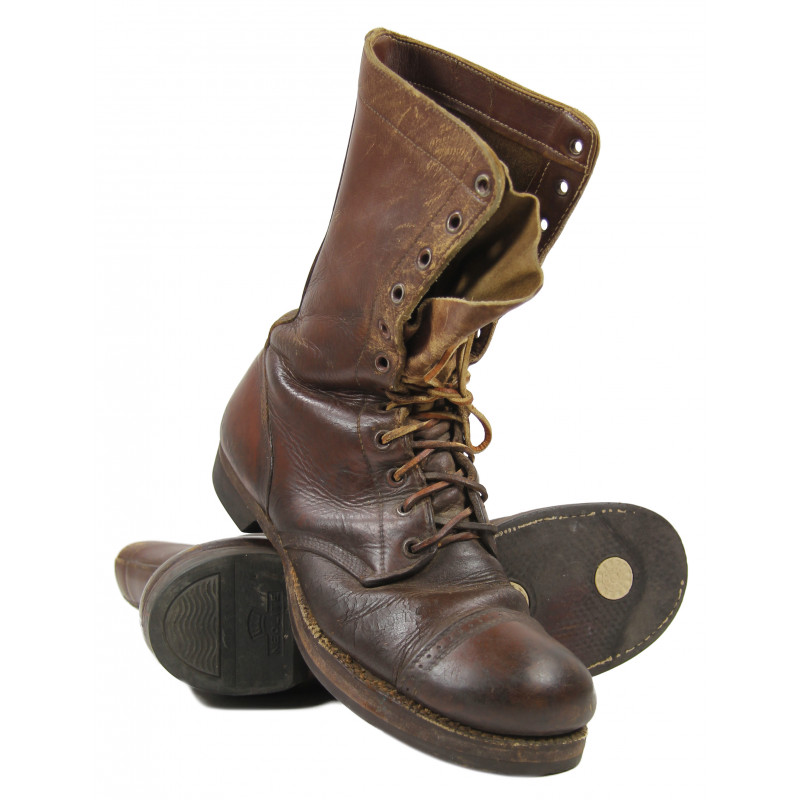  
Boots, Jump, USMC
Superb and very scarce pair of genuine WWII US Marine Corps jump boots, in the regulation russet shade, with a distinctive toe cap. Authorized in 1942 with 12 pairs of grommets. Original heels and soles. Without oblique rows of stitching. 
Nice worn condition. Size: 7 1/2. USMC markings inked inside and stamped on the soles.
Original eather laces still present, though damaged.
You might also like