Back

Original

Female personnel

Diverse accessories

Sports and recreation

Grouping

Photographs

British Made

D-DAY

Reproduction

Female personnel

Diverse accessories

Memories

Clothing

Accessories

Caps

Stationery store

Tableware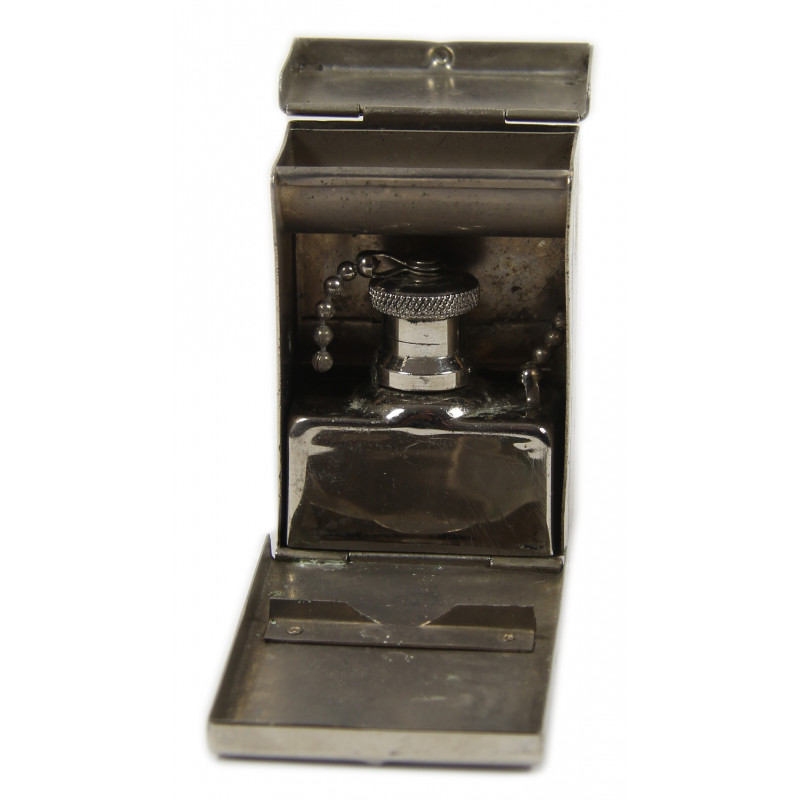  
Sterilizer, Hypodermic Needle, U.S.A. M.D., Pioneer
Genuine WWII US hypodermic needle sterilizer, marked U.S.A. M.D. (Medical Department) and manufactured by Pioneer.
This small burner was part of the officer and NCO medical bag. It was dropped when the hypo syringe was replaced by expendable syrettes in these bags' contents.
See Collector's Guide, Volume 2, page 189.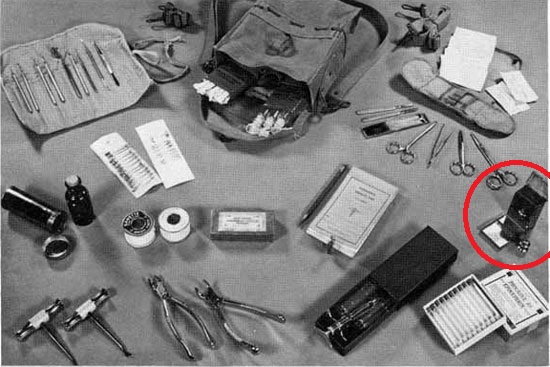 You might also like