Back

Original

Female personnel

Diverse accessories

Sports and recreation

Grouping

Photographs

British Made

D-DAY

World War I

Reproduction

Female personnel

Diverse accessories

Memories

Clothing

Accessories

Caps

Stationery store

Tableware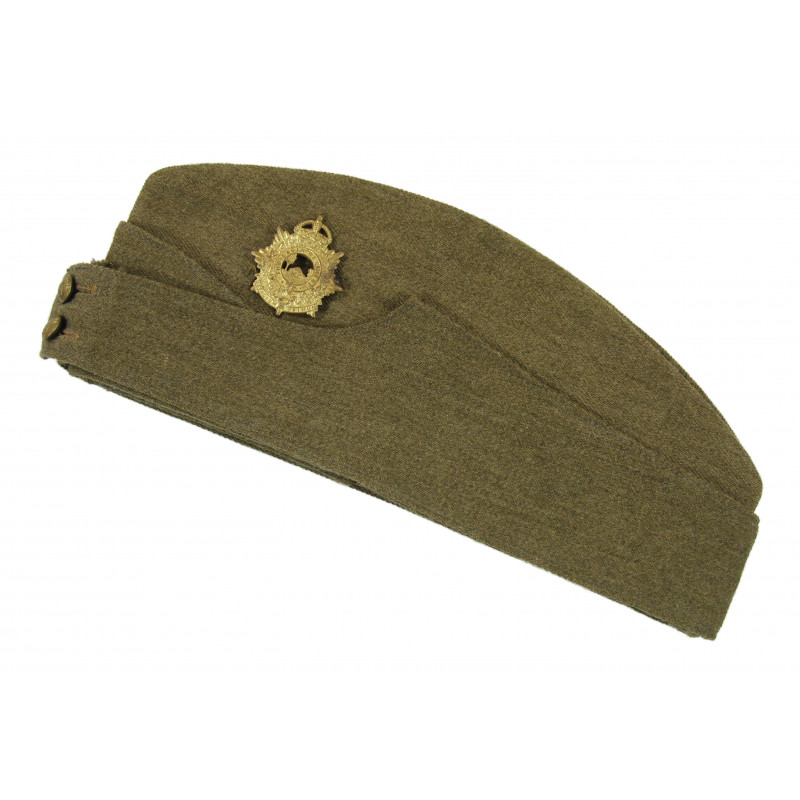  
Field Service Cap, Canadian, The Elgin Regiment, 1942
Very nice genuine WWII Canadian Field Service Cap, manufactured in Toronto by Rayman Cap Co. and dated 1942. Introduced in 1937 for most branches of service of the Army, this side hat was to be worn with the Battledress. Although progressively superseded by the beret from 1943 onwards, this type remained in use until the end of the war.
Size: 6 3/4. Reception stamp  C-> is clearly visible. Complete with original brass buttons. In excellent overall condition, the present cap features the Elgin Regiment cap badge.
Designated 25th Armoured Delivery Regiment, the Elgin Regiment, recruited in Ontario, participated in operations in the ETO as part of the First Canadian Army. The role of this outfit consisted in delivering tanks to armored units on the battlefield. Some elements served in Sicily and mainland Italy in 1943, most of the others landed in Normandy in June and July 1944.
Mint condition.