Back

Original

Female personnel

Diverse accessories

Sports and recreation

Grouping

Photographs

British Made

D-DAY

Reproduction

Female personnel

Diverse accessories

Memories

Clothing

Accessories

Caps

Stationery store

Tableware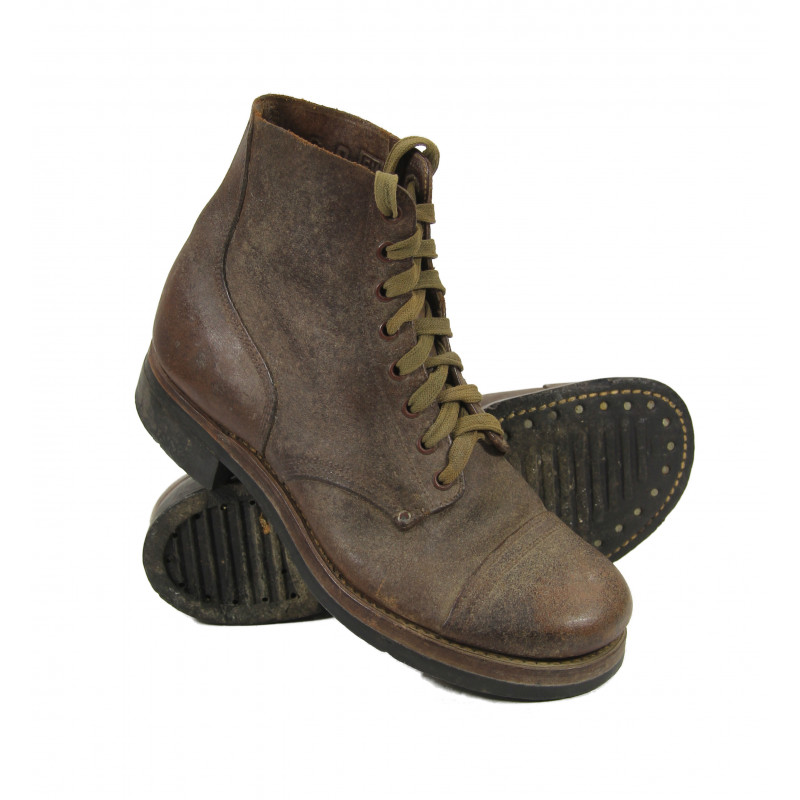  
Shoes, Combat, Roughouts, Cap, Toe, US Army Type III, 1943
Superb and scarce pair of genuine WWII US combat shoes, Type III, made in roughout leather. Issued from February 1943, this type is reinforced by a rivet placed on each side, at the junction of the vamp and the quarter, and by two other rivets placed on the back of the rod at the top of the buttress. To be worn with the standard canvas leggins, these typical ankle boots were issued to the GIs on most theaters of operations.
Dated 30 January 1943 (early production). Size: 6D. Mint, unissued condition.
Much harder to find than the standard roughouts by far.