Back

Original

Female personnel

Diverse accessories

Sports and recreation

Grouping

Photographs

British Made

D-DAY

Reproduction

Female personnel

Diverse accessories

Memories

Clothing

Accessories

Caps

Stationery store

Tableware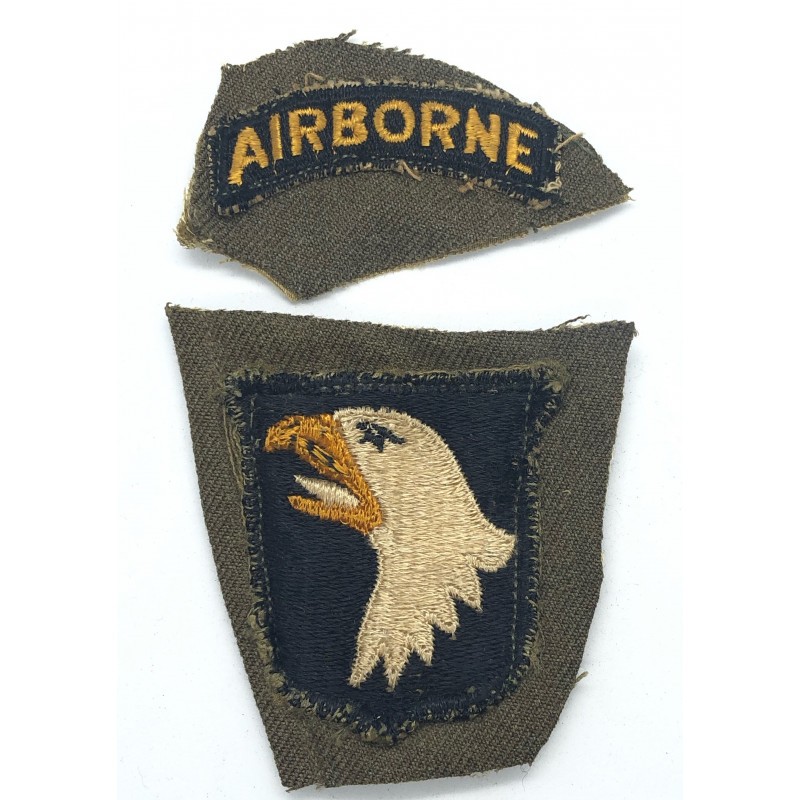  
Patch, 101st Airborne Division, Type 6, White tongue, Green back, 1943
Genuine WWII US shoulder sleeve insignia of the famous 101st Airborne Division, The Screaming Eagles, which jumped in Normandy D-Day. 
This is the rare early type with white tongue and green back manufactured in 1943. Cut from a uniform.
Campaigns: 
- Normandy, D-Day, Operation Overlord, Saint-Côme-du-Mont, Carentan;
- Netherland, Operation Market-Garden, Eindhoven, Best;
- Battle of the Bulge, Bastogne;
- Germany.