Back

Original

Female personnel

Diverse accessories

Sports and recreation

Grouping

Photographs

British Made

D-DAY

Reproduction

Female personnel

Diverse accessories

Memories

Clothing

Accessories

Caps

Stationery store

Tableware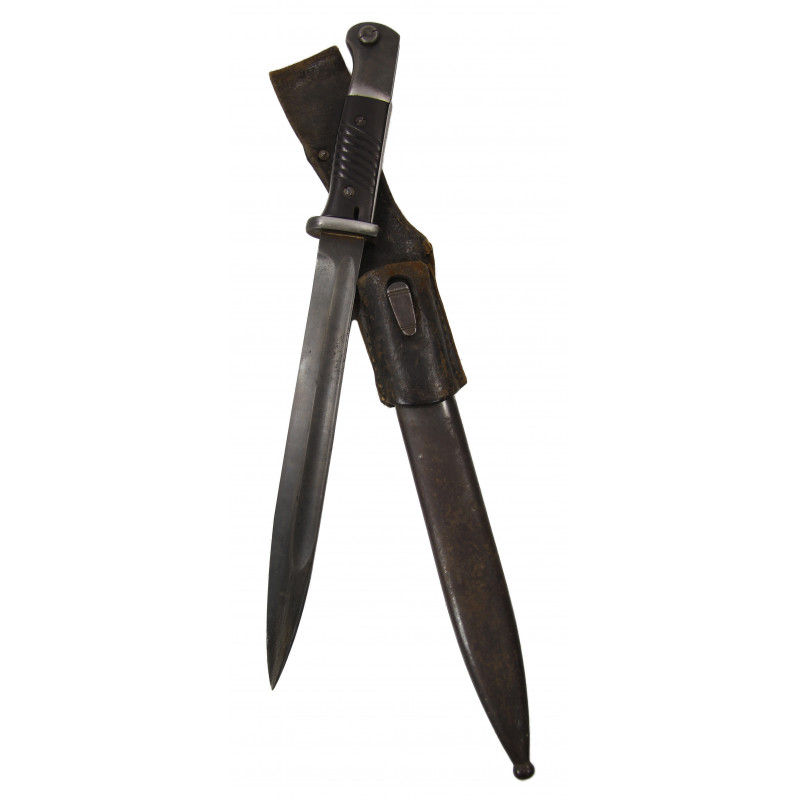  
Bayonet 98k, with Leather Frog, 1943
Superb genuine WWII German bayonet for Mauser 98k, manufactured in Solingen by E. Pack und Sohn in 1943 (cf. hallmark cul). Number 765 is clearly visible on the ricasso. Brown bakelite grips. Waffen-Amt 519 appears on the upper guard. Blade is in excellent condition.
Delivered in a original steel scabbard manufactured by E. und F. Hörster in 1939 and numbered 7288, coming with an original 1st type brown leather frog -- number almost illegible.
A great lot, in very good overall condition.
You might also like