Back

Original

Female personnel

Diverse accessories

Sports and recreation

Grouping

Photographs

British Made

D-DAY

World War I

Reproduction

Female personnel

Diverse accessories

Memories

Clothing

Accessories

Caps

Stationery store

Tableware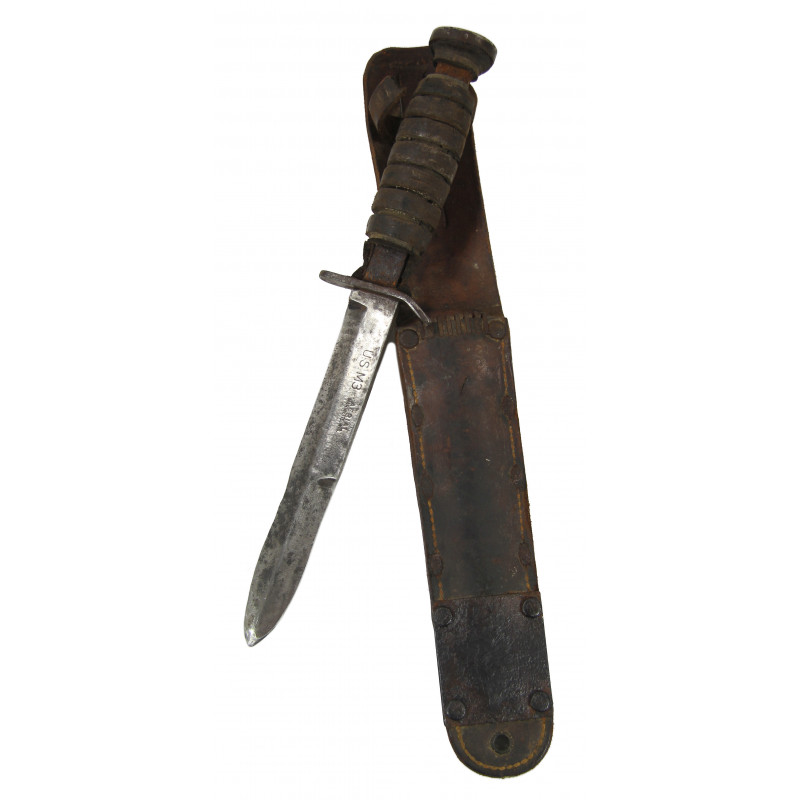  
Knife, Trench, USM3, Aerial, Blade, with USM6, Normandy
Extremely scarce genuine WWII USM3 trench knife, hallmarked Aerial, Marinette, Wis. on blade (only 51,748 knives produced). In used condition, the present knife was found on the battlefield. The lower and upper leather rings of the hilt have been damaged.
Delivered in its original USM6 leather scabbard, manufactured by Milsco and dated 1943; the hook has been removed so that the sheath could be attached onto the leg. The strap intended for securing the hilt is broken.
A beautiful and homogeneous set -- a real battle relic from Normandy.