Back

Original

Female personnel

Diverse accessories

Sports and recreation

Grouping

Photographs

British Made

D-DAY

World War I

Reproduction

Female personnel

Diverse accessories

Memories

Clothing

Accessories

Caps

Stationery store

Tableware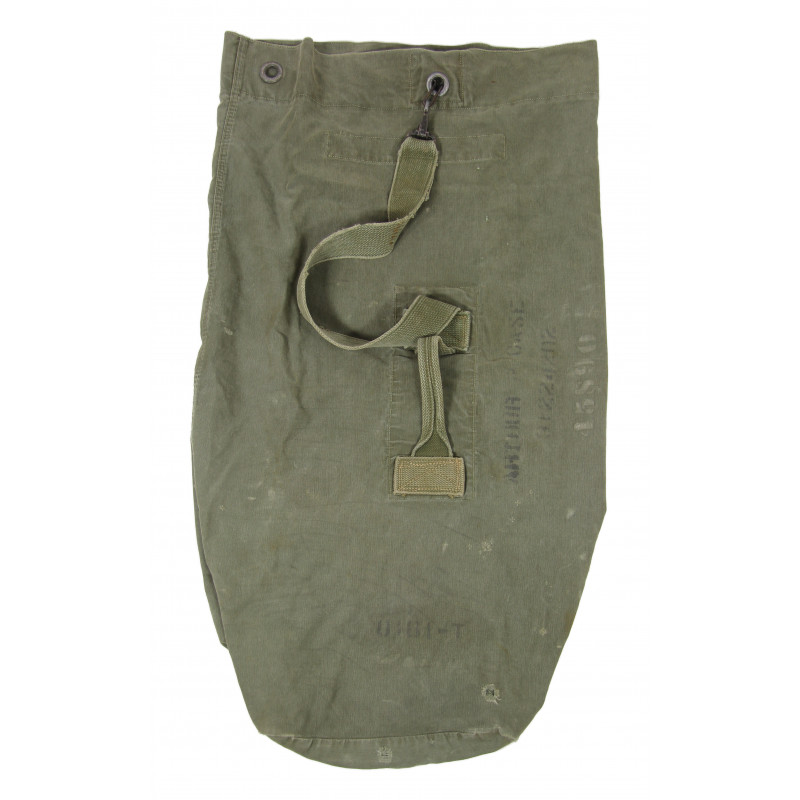  
Bag, Duffle, Named, Invasion Code
Genuine WWII US Army Duffle Bag. Featuring a shoulder strap, this green canvas bag was larger and sturdier than the Barrack Bag and could be secured with a padlock.
The present bag features various markings, including name Arthur P. Case and service number 31224202.
Arthur Phillip Case was born on May 20, 1913 in Bridgewater, Massachusetts and joined the US Army on October 16, 1942. Discharged on November 6, 1945, he passed away on August 20, 1983.