Back

Original

Female personnel

Diverse accessories

Sports and recreation

Grouping

Photographs

British Made

D-DAY

World War I

Reproduction

Female personnel

Diverse accessories

Memories

Clothing

Accessories

Caps

Stationery store

Tableware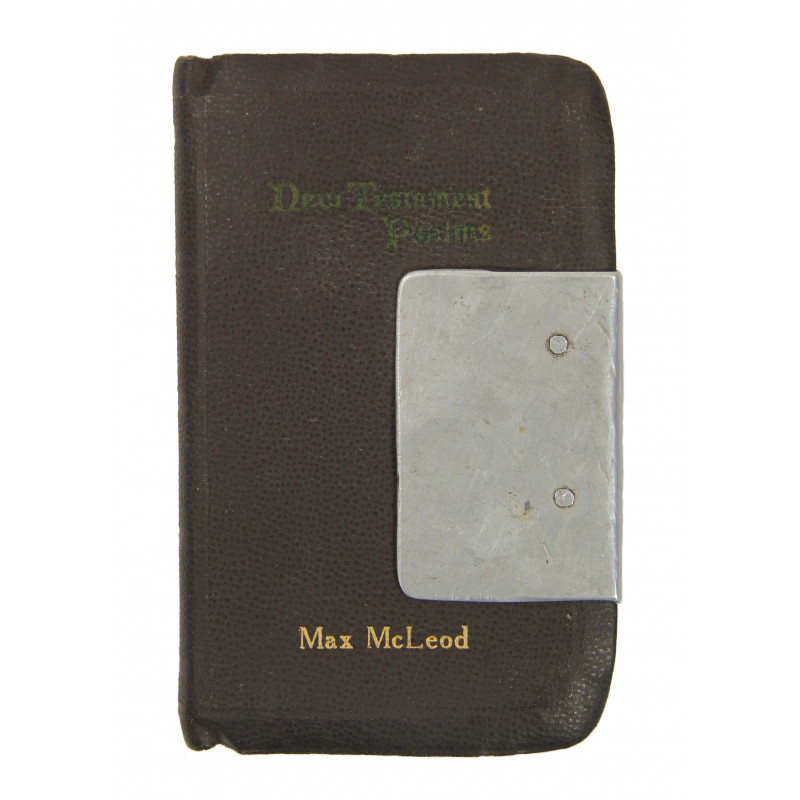  
New Testament, Named, T/3 Max McLeod, 1941
Genuine WWII US pocket New Testament, dated 1941. Name Max McLeod has been applied in gold letters on the front cover. According to the details handwritten inside, the present copy was offered to him in 1942 by Reverend A.V. Gibson, Presbyterian Church of Sanford, North Carolina.
Some theater-made tin shield holds the book closed.
Max McLeod was born on September 1st, 1905 in Carthage, North Carolina and joined the US Army on April 16, 1942. He was discharged as a Technician Third Grade on October 7, 1945 and passed away on July 28, 1986.
https://fr.findagrave.com/memorial/130012227/max-mcleod
Illustration documents are available in digital format only.
You might also like