Back

Original

Female personnel

Diverse accessories

Sports and recreation

Grouping

Photographs

British Made

D-DAY

World War I

Reproduction

Female personnel

Diverse accessories

Memories

Clothing

Accessories

Caps

Stationery store

Tableware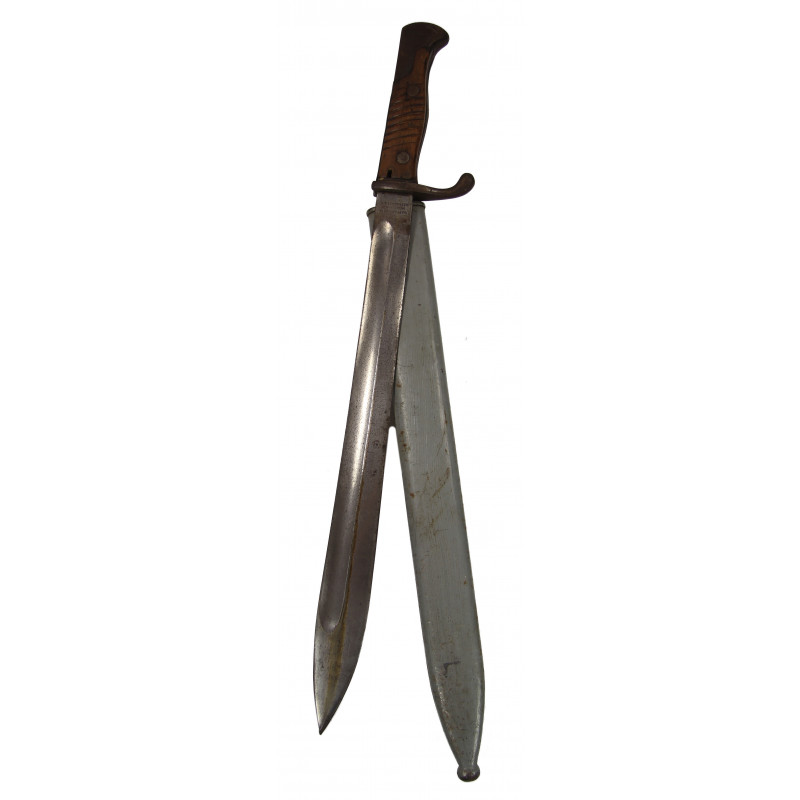  
Bayonet 1898/05, Gewehr 98, 1916
Genuine WWI German 1898/05 bayonet, intended for the Gewehr 98. 
The blade of the present bayonet features Kaiser Wilhelm's monogram W along with the imperial crown and year 16; the manufacturer's hallmark also remains clearly visble despite corrosion: Wafeenfabrik Mauser A.G. Oberndorf a.N. 
Complete with its original wood grips, delivered in its genuine metal scabbard, which has been coated in grey paint. Good used condition.
Blade length: 36.5cm.