Back

Original

Female personnel

Diverse accessories

Sports and recreation

Grouping

Photographs

British Made

D-DAY

World War I

Reproduction

Female personnel

Diverse accessories

Memories

Clothing

Accessories

Caps

Stationery store

Tableware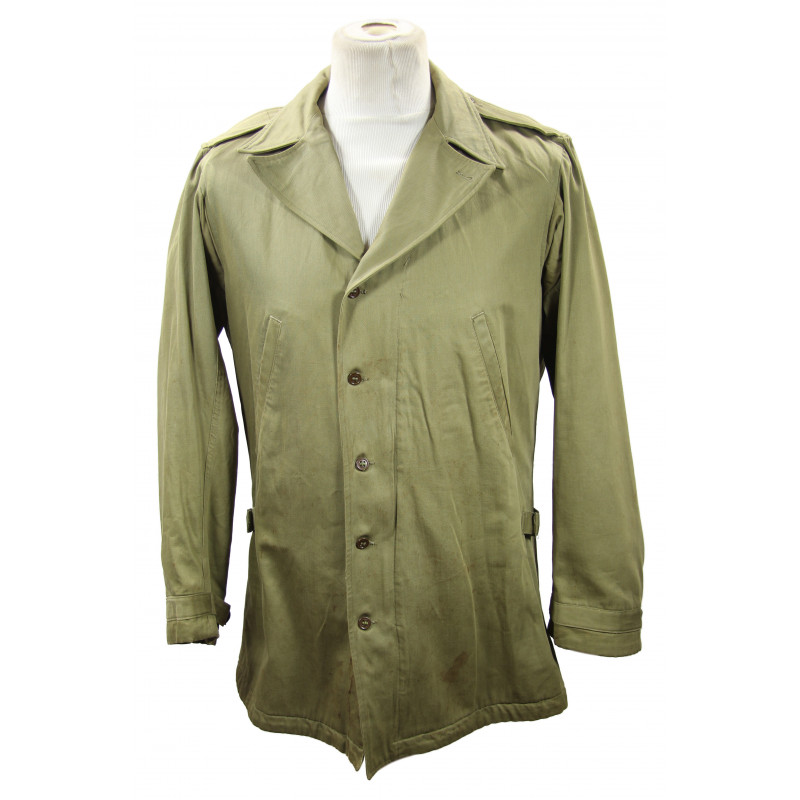  
Jacket, Field, M-1941, Arctic, 36L, 1941
Amazing genuine WWII US M-1941 'Arctic' jacket, cut in the style of the M-1941 field jacket but lengthened to cover the hips. Featuring blanket lining and made in the same cotton twill as the other items in the winter range, it had buckle and strap adjusters at the side of the waist, and across the wrist. 
Mostly issued to Army units deployed in the Aleutian Islands and other parts of Alaska, they were also worn by troops fighting in the ETO -- particularly in the Ardennes. 
Size 36L, label dated June 27, 1941. 
You might also like