Back

Original

Female personnel

Diverse accessories

Sports and recreation

Grouping

Photographs

British Made

D-DAY

World War I

Reproduction

Female personnel

Diverse accessories

Memories

Clothing

Accessories

Caps

Stationery store

Tableware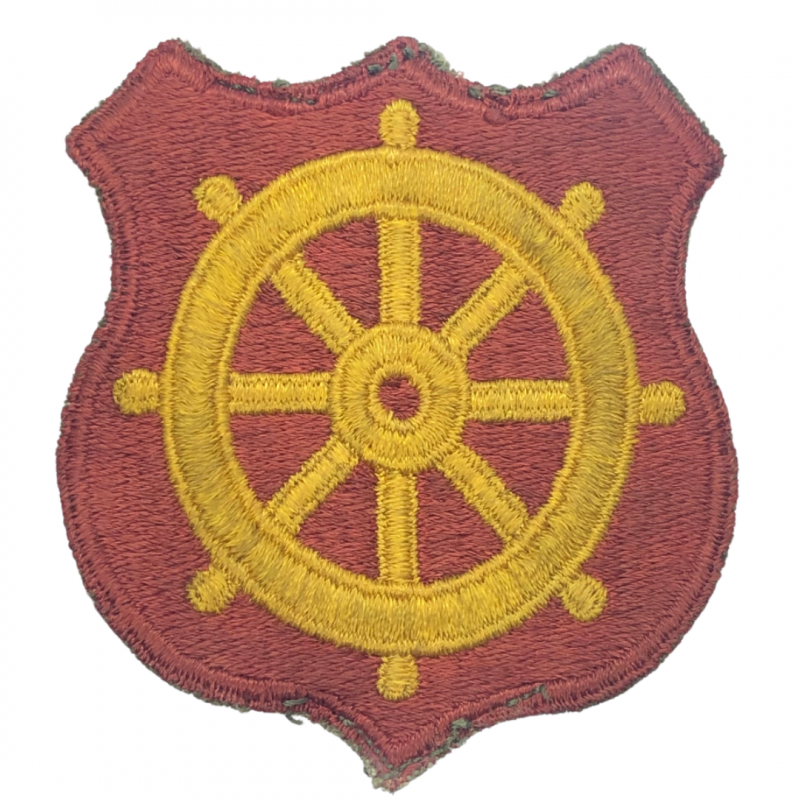  
Patch, US Transportation Corps, Ports of Embarkation, D-Day
Genuine WWII shoulder patch, Ports of Embarkation Units, US Transportation Corps.
The Ports of Embarkation were established and operated by the Transportation Corps to ensure a smooth flow of supplies through port facilities. It was a military command with jurisdiction over shipping, staging, storing, and other facilities which were often with the geographic limits of a city. By the end of WWII the Transportation corps was operating ports in Boston, New York, Hampton Roads, Charleston, New Orleans, Los Angeles, San Francisco, and Seattle. Over 7 million passengers and 126 million tons of cargo passed through the ports during the war.
For Operation Overlord, embarkation and launching of the assault movement from the Marshalling areas to the ports and hards for embarkation beginning the May 30th, 1944, were under control of the Transportation Corps, Ports of Embarkation.