Back

Original

Female personnel

Diverse accessories

Sports and recreation

Grouping

Photographs

British Made

D-DAY

World War I

Reproduction

Female personnel

Diverse accessories

Memories

Clothing

Accessories

Caps

Stationery store

Tableware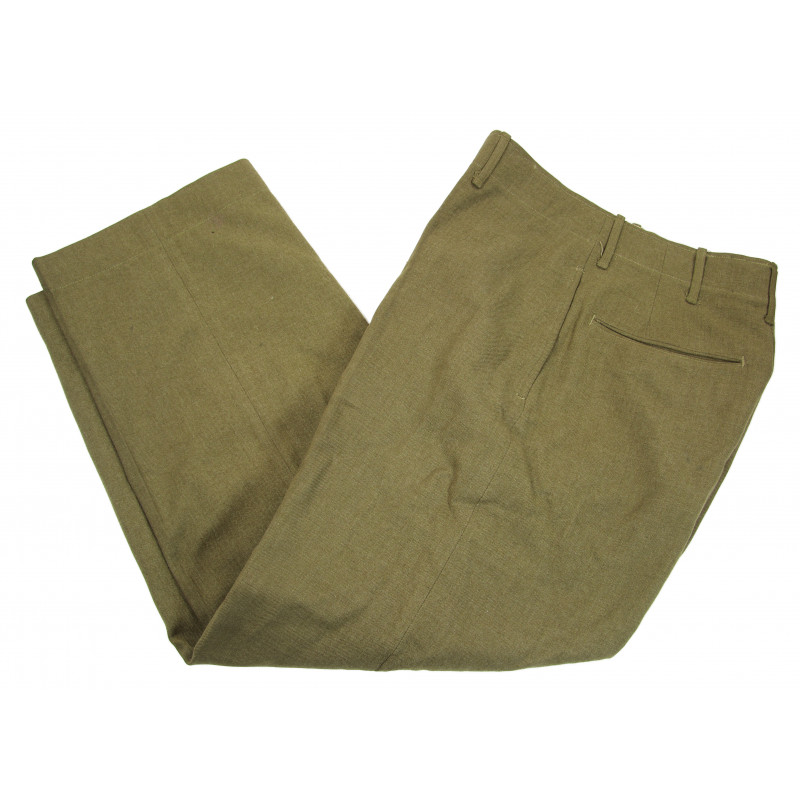  
Trousers, Wool, Serge, OD, Special, 33 x 29, 1942
Superb genuine WWII US OD light shade wool serge trousers, 'Special' type -- standard issue wool trousers with an early anti-vesicant special feature in the shape of a triangular flap behind the fly. Worn by every single GI throughout the Battle of Normandy. 
Label dated April 4, 1942. Size: 33 x 29.
Excellent overall condition. Partial service number written inside: R-0756.