Back

Original

Female personnel

Diverse accessories

Sports and recreation

Grouping

Photographs

British Made

D-DAY

World War I

Reproduction

Female personnel

Diverse accessories

Memories

Clothing

Accessories

Caps

Stationery store

Tableware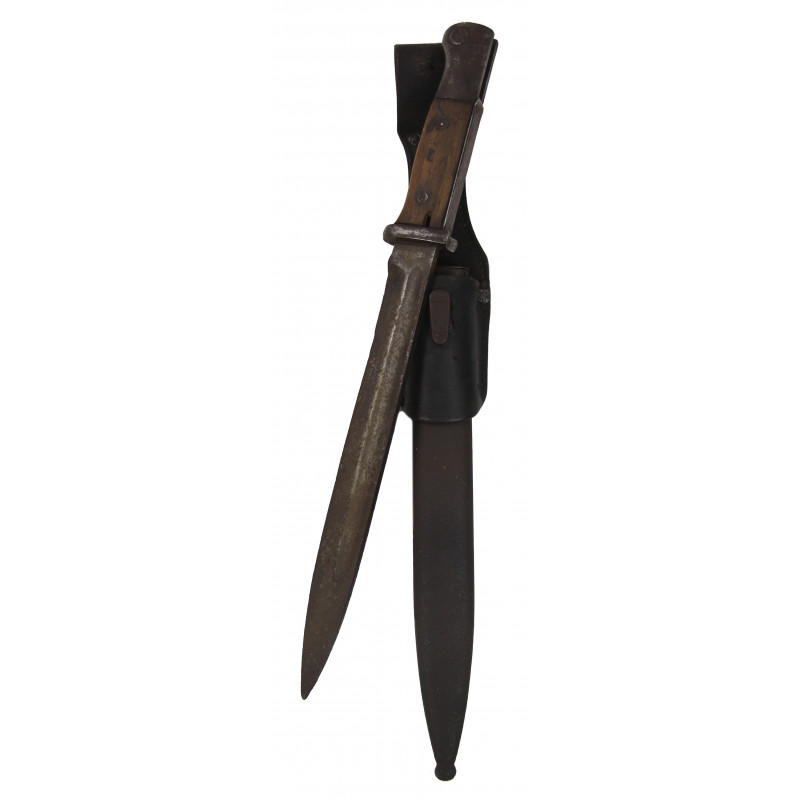  
Bayonet, Mauser 98k, Complete with Leather Frog, Normandy
Genuine WWII German bayonet for Mauser 98k. Wood grips. Blade shows signs of corrosion.
Delivered in a original steel scabbard, manufactured in Solingen by WKC and dated 1938. Number 8975 d clearly visible.
A nice homogeneous set, completed by a first pattern leather frog (strap has been cut off), found in Grandcamp-Maisy, Normandy.
You might also like