Back

Original

Female personnel

Diverse accessories

Sports and recreation

Grouping

Photographs

British Made

D-DAY

World War I

Vietnam War

Reproduction

Female personnel

Diverse accessories

Memories

Clothing

Accessories

Caps

Stationery store

Tableware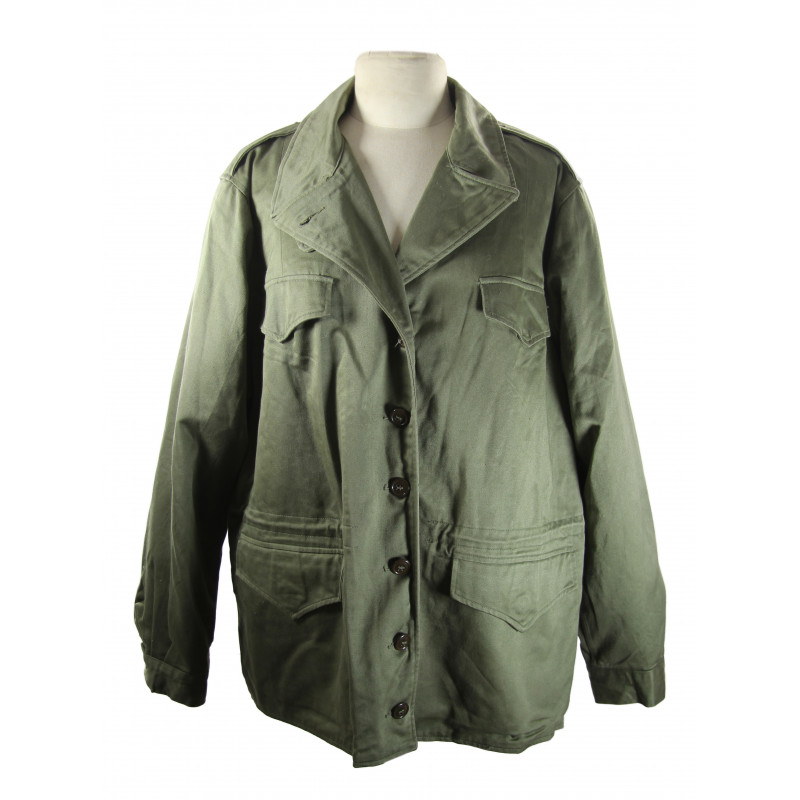  
Jacket, Field, M-1943, WAC / Nurse, 42R, 1944
Genuine WWII US Army M-1943 women's field jacket, with light khaki lining. Closing with seven brown plastic buttons sewn on the left-hand side. The two breast pockets featured on the men's jacket are not present on this type, though the tapered flaps are still visible.
The present jacket is dated September 19, 1944 and retains its original labels: Jackets, Field, M-1943, Women's, 42R. This nice jacket is complete with all buttons and inner draw string.
Near mint condition. 
You might also like