Back

Original

Female personnel

Diverse accessories

Sports and recreation

Grouping

Photographs

British Made

D-DAY

World War I

Vietnam War

Reproduction

Female personnel

Diverse accessories

Memories

Clothing

Accessories

Caps

Stationery store

Tableware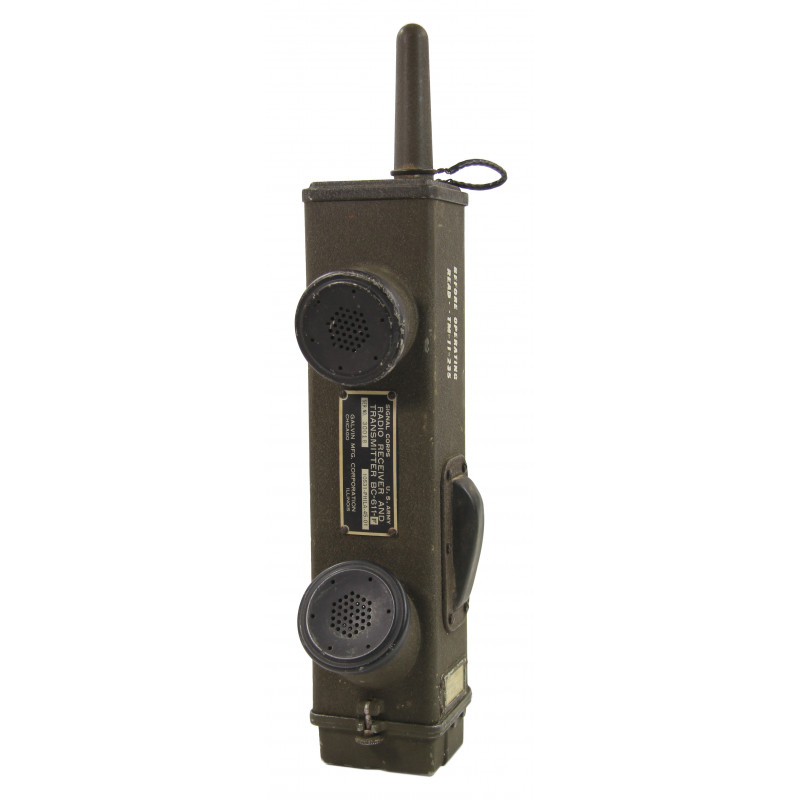  
Handie-Talkie, BC-611/SCR-536
Very nice genuine WWII US BC-611-F radio receiver and transmitter, a.k.a. 'Handie-Talkie'. Complete with its plate, antenna and carrying strap, the present handie-talkie retains most of its original paint. Dated 1945.
Designed as a single-handed radio, the BC-611 was developed for the infantry, offering a short-range voice communication capability (1.2 mile) to small units -- company, squad, etc. Working with preset channels, it was powered by BA-37 and BA-38 dry batteries. Pulling out the telescopic antenna would turn the radio on.
Excellent overall condition. Never reissued to the French Army as commonly seen with this type.