Back

Original

Female personnel

Diverse accessories

Sports and recreation

Grouping

Photographs

British Made

D-DAY

World War I

Reproduction

Female personnel

Diverse accessories

Memories

Clothing

Accessories

Caps

Stationery store

Tableware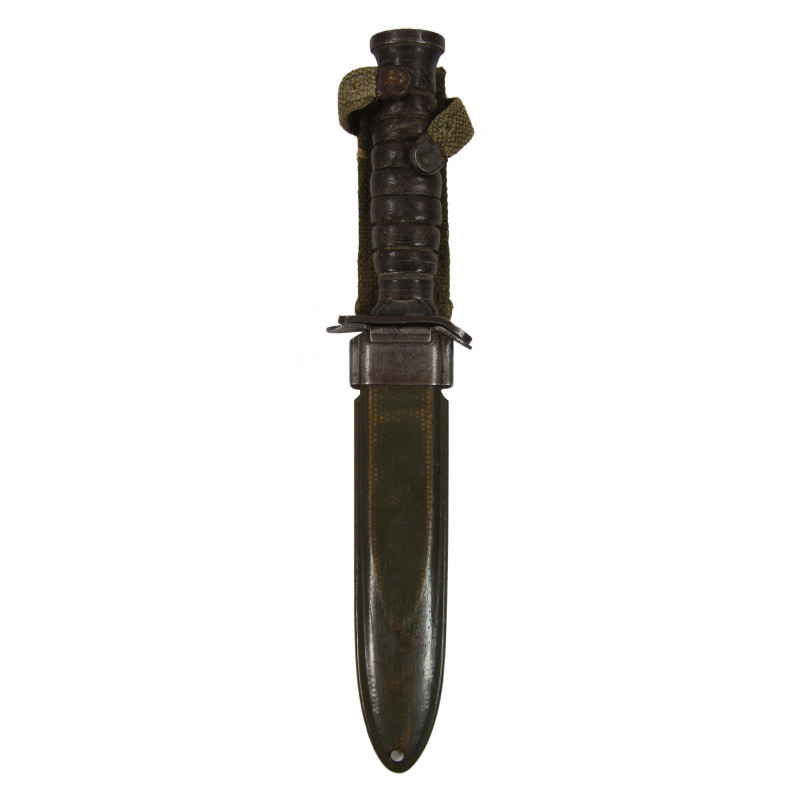  
Knife, Trench, USM3 Imperial, with USM8, 1st Type
Genuine WWII USM3 trench knife, manufactured by Imperial, hallmarked on blade and featuring the Ordnance Department flaming bomb stamped on pommel. The 6.69-inch blade is still sharp.
Comes its original USM8 bakelite scabbard, 1st type, manufactured by B.M. Co. and marked B 2/0 N. Handle securing strap has no snap fastener.
Nice homogeneous set, in good overall condition.