Back

Original

Female personnel

Diverse accessories

Sports and recreation

Grouping

Photographs

British Made

D-DAY

World War I

Vietnam War

Reproduction

Female personnel

Diverse accessories

Memories

Clothing

Accessories

Caps

Stationery store

Tableware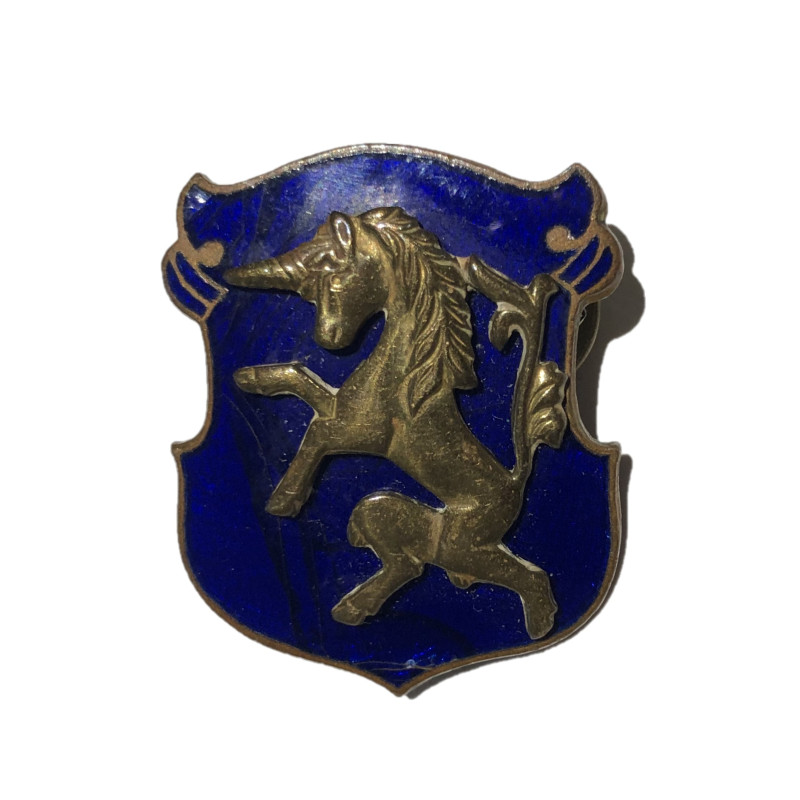  
Distinctive Insignia, 6th Mechanized Cavalry Group, Normandy, Britanny, Ardennes
Genuine WWII US distinctive insignia of the 6th Cavalry Regiment, clutchs back.
Created in 1861, this is one of the oldest cavalry unit in the US Army. The unit participates in the operations in Normandy where it is renamed 6th Mechanized Cavalry Group. During Operation Cobra in late july 1944, the unit experiences battle for the first time at an Army-scale reconnaissance unit for Patton's 3rd Army. It will see action in Brittany in August 1944, during the Battle of Metz and during the Battle of the Bulge.
Hallmarked N.S. Meyer Inc. New York.