Back

Original

Female personnel

Diverse accessories

Sports and recreation

Grouping

Photographs

British Made

D-DAY

Reproduction

Female personnel

Diverse accessories

Memories

Clothing

Accessories

Caps

Stationery store

Tableware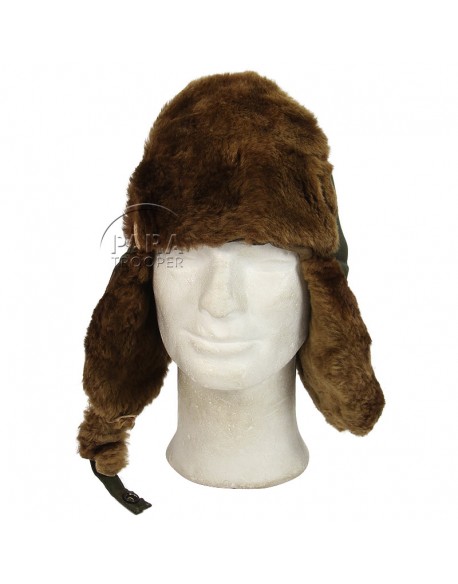  
Helmet, Flying, Type B-9, 1944
Genuine 1944 Type B-9 flight helmet. Basis of issue: one each to ground men or flying men in very cold weather.
Constructed from heavy duty military cotton twill canvas and quilted nylon, the inner is lined with thick pile.
With label and Army Navy stamped, manufactured by Aviators Clothing Co. in size LARGE.