Back

Original

Female personnel

Diverse accessories

Sports and recreation

Grouping

Photographs

British Made

D-DAY

Reproduction

Female personnel

Diverse accessories

Memories

Clothing

Accessories

Caps

Stationery store

Tableware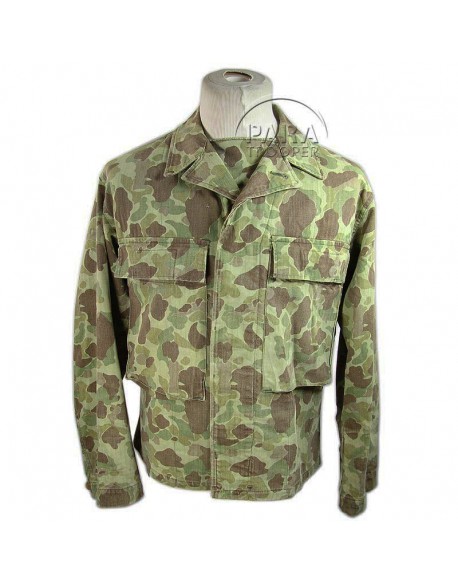  
Jacket, HBT, Camouflaged, US Army
Superb Genuine WWII US HBT jacket, camouflaged. Size 36R, illegible label. All buttons there.
In the summer of 1944, the U.S. Army issued a limited number of the 2 piece HBT camouflage uniform. Troops of the 41st Armored Infantry Battalion (2nd Armored Division) or 2nd Infantry Division, were the primary recipients.
Due to a large number of "friendly fire" incidents, the uniforms were withdrawn around the end of August. Apparently, anyone wearing camouflage was considered to be German.
You might also like