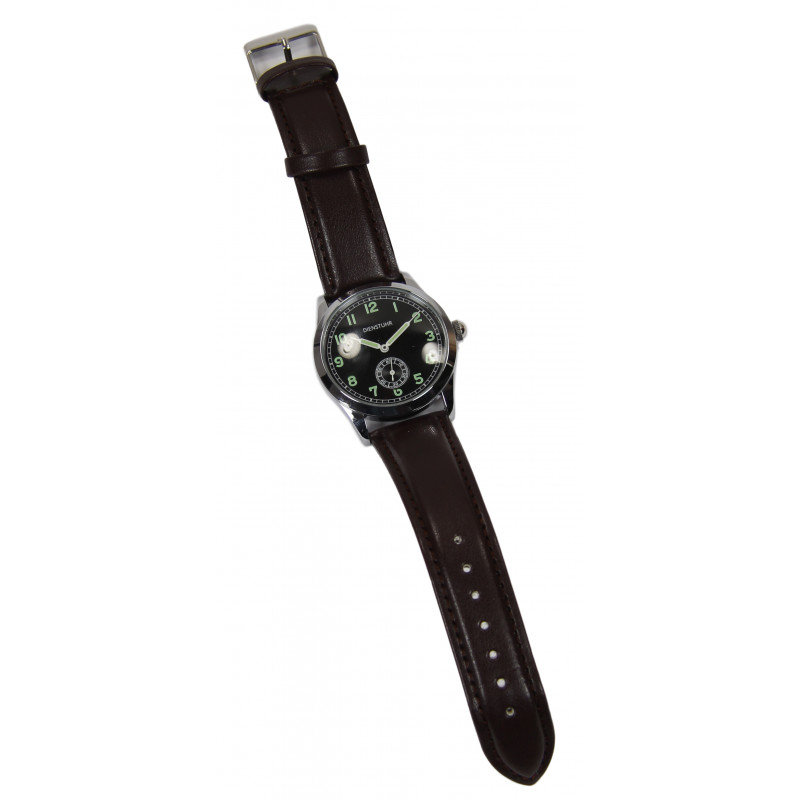  
Watch, German Army, "Dienstuhr", brown strap
Based on the 'Dienstuhr' of the German Army. These watches have glow in the dark hands and numbers and come with 'Dienstuhr' stamped on the watch face. The back of the watches are marked 'Wasserdicht' and 'Stahlboden' indicating that the watches are waterproof and have a steel backing. The straps are made of PU Leather with a metal buckle.
The watches feature a dual movement and are quartz battery operated. They include two working dials, and are produced to the same weight as the original watches.
The watches are presented in a silver stencilled smart black box stamped with the following information and comes wrapped around a pillow for protection.
Dienstuhr
Eigentum
des
Oberkommando Der Wehrmacht
Auf Anfrage Zuruckzuziehen
2343-B 02.03.1938
You might also like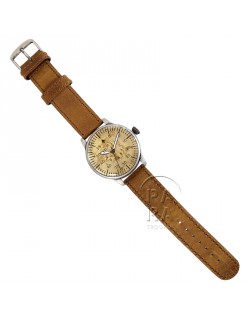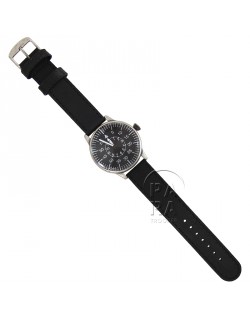 Customers who bought this product also bought: