Back

Original

Female personnel

Diverse accessories

Sports and recreation

Grouping

Photographs

British Made

D-DAY

Reproduction

Female personnel

Diverse accessories

Memories

Clothing

Accessories

Caps

Stationery store

Tableware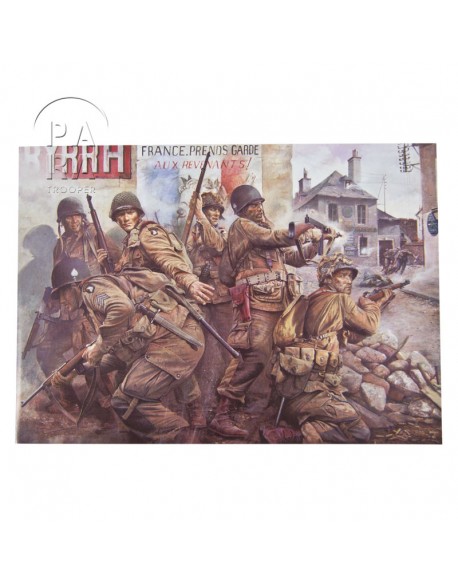  
Card, Commemorative, Easy Company - The taking of Carentan
Card, Commemorative, Easy Company - The taking of Carentan. 
Commemorative card, Easy Company - The taking of Carentan, by Chris Collingwood, size 20 x 14 cm.
"You have a rendezvous with destiny!" – promised Major Gen William Lee to his men as the 101st Airborne Division was activated at Camp Claiborne, Louisiana, 15 August 1942. And the first place they kept that rendezvous was Normandy. Chris Collingwood is quite simply one of the foremost Military artists in the industry. His latest release is nothing short of outstanding and he has perfectly captured the atmosphere and tension of the battle scene. Anything relating to Easy Company – The Band of Brothers – is always hugely popular so we expect demand to be high and in particular the remarqued edition is likely to sell very quickly.