Back

Original

Female personnel

Diverse accessories

Sports and recreation

Grouping

Photographs

British Made

D-DAY

Reproduction

Female personnel

Diverse accessories

Memories

Clothing

Accessories

Caps

Stationery store

Tableware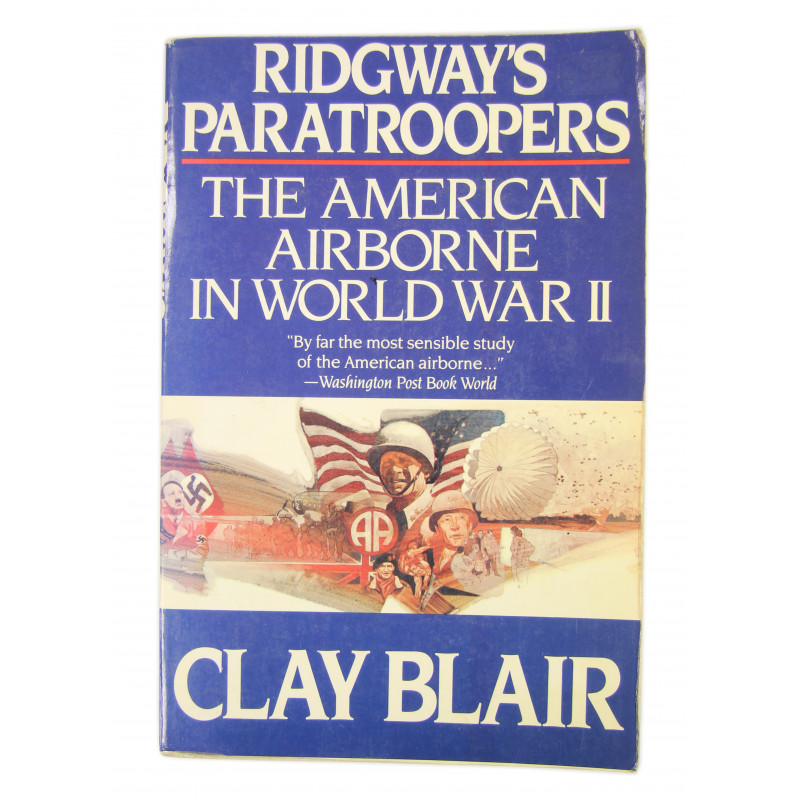  
Book - Ridgway's Paratroopers: The American Airborne In World War II
Book Ridgway's Paratroopers: The American Airborne In World War II by Clay Blair, published by Quill William Morrow in 1985. This work is dedicated to the epic of the US paratroops during the Second World War.
Text in English. Hard cover, 588 pages, 6 x 9 inches. 

Second hand book, in good condition.