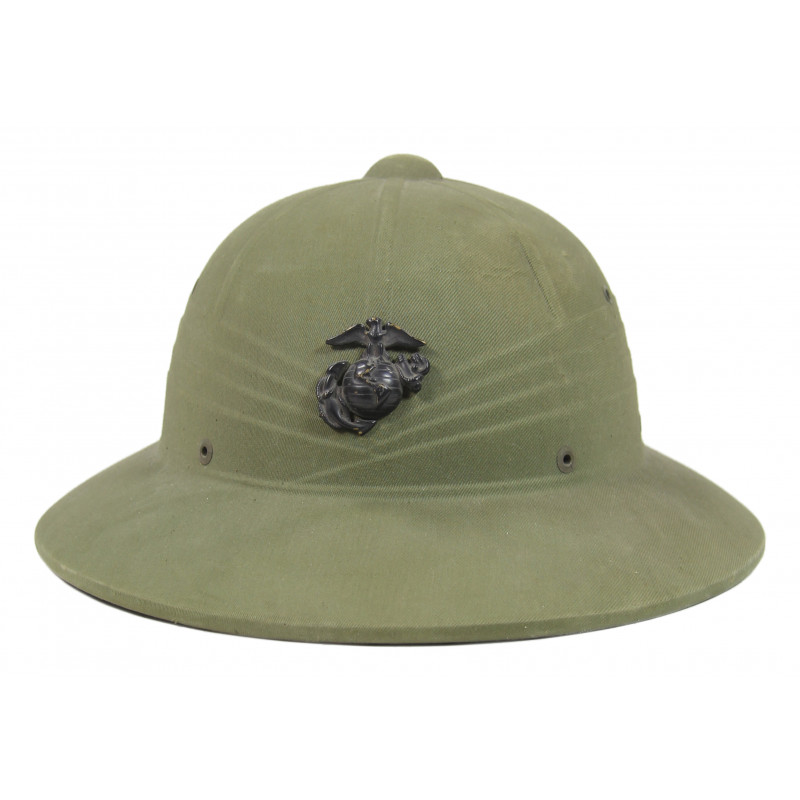  
Helmet, Fiber, USMC, 1944
Scarce genuine WWII US Navy khaki pressed fiber helmet, a.k.a. 'Pith Helmet'. Introduced in October 1940, this light, colonial-style helmet was intended for warm weather regions and thus adopted by the US Army and USMC as well.
The present sun helmet retains its original leather liner. The outer surface has been adorned with an Eagle, Globe, Anchor insigia. Though hardly legible, manufacturer's name, Navy contract number and date are still visible inside: Hawley Products Co. Contr. No. NXSX [illegible] Jan. 12, 1944. 
An unusual artifact, in excellent condition.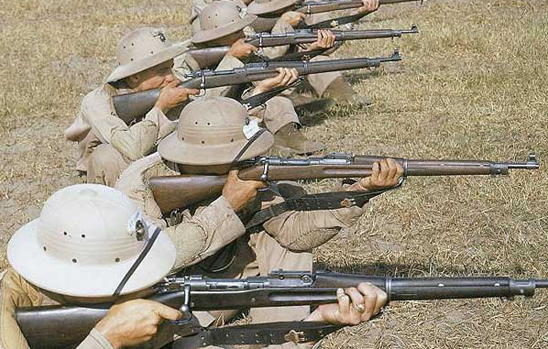 You might also like