Back

Original

Female personnel

Diverse accessories

Sports and recreation

Grouping

Photographs

British Made

D-DAY

Reproduction

Female personnel

Diverse accessories

Memories

Clothing

Accessories

Caps

Stationery store

Tableware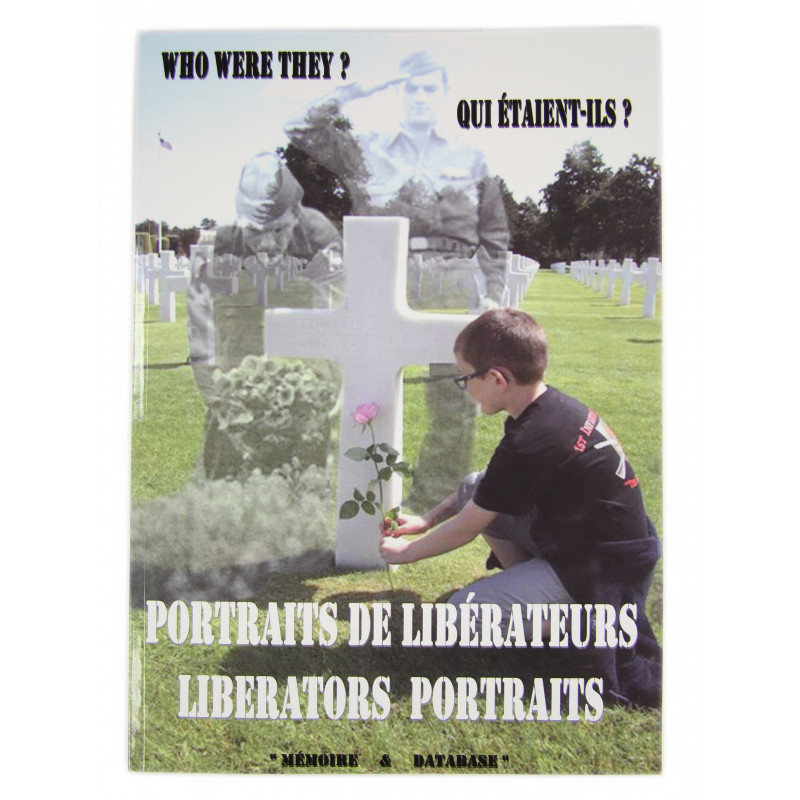  
Liberators portraits - Who were they ?, Tome 1
The Greatest Generation, that's how they called the tens of thousands of American soldiers who left everything to serve their country.
After months of training, they left their homeland in order to put an end to the domination of the Third Reich.
Today in the two American cemeteries of Normandy 13796 soldiers are buried there and 2055 missing are honored on gardens of memory.
Visitors who walk along the paths of these two cemeteries today can read the names and very young ages on the graves, but often without being able to put a face on them or to know their history.
This books of 107 colored pages makes it possible to discover the faces, the stories of some of these heroes ;  to understand wom ordinary women and men have achieved extraordinary things so that today we can live freedom.