Back

Original

Female personnel

Diverse accessories

Sports and recreation

Grouping

Photographs

British Made

D-DAY

Reproduction

Female personnel

Diverse accessories

Memories

Clothing

Accessories

Caps

Stationery store

Tableware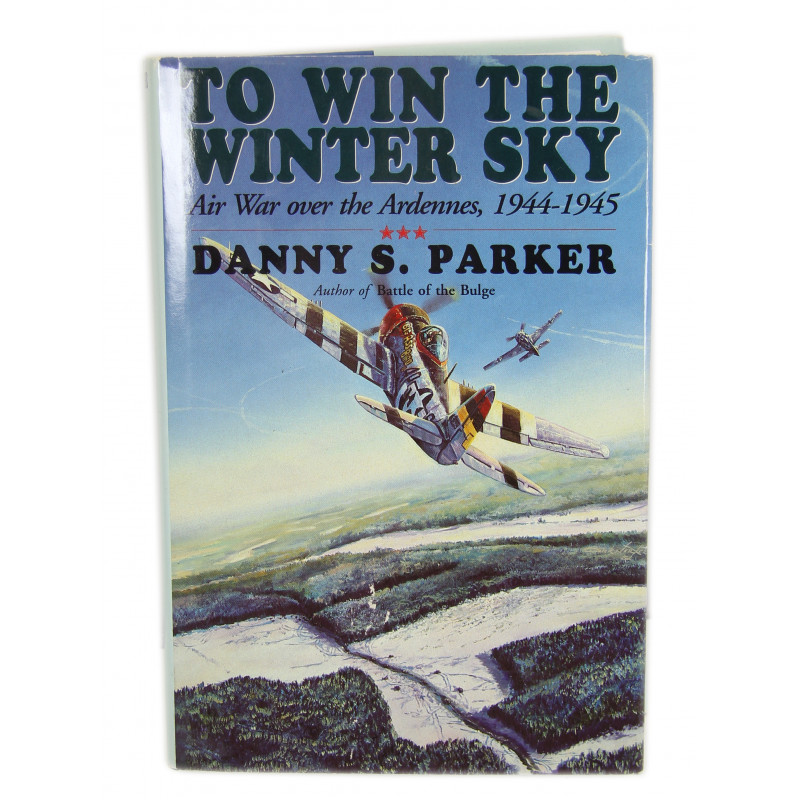  
Book - To Win The Winter Sky: Air War over the Ardennes, 1944-1945
Book To Win The Winter Sky: Air War over the Ardennes, 1944-1945 by Danny Parker, published by Greenhill Books in 1994. This work is dedicated to aerial warfare during the Battle of the Bulge, particularly the struggle between the USAAF and the Luftwaffe.
English text. Hard cover, 528 pages, 6.3 x 9.4 inches. 

Second hand book, in excellent condition. Dust jacket still present.