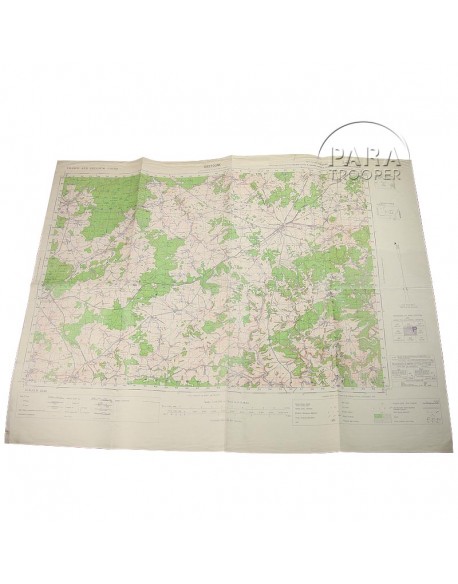  
Map US Army, Bastogne
This is a full scale reproduction of historical Map Sheet of the Bastogne area. The original map was used by Lt. Col. Hugh Mozley, Commanding Officer of the 326th Engineer, 101st Airborne Division.
Standard tactical map in 1:50000 scale, dated 1939, showing towns and villages such as Foy, Recogne, Cobru, Noville, Bois-Jacques, Champs, Neffe, Marvie, Mande-St-Etienne, etc... and of course Bastogne.
This map is in full color. Actually map size is exact to the original measuring 26,75 x 33,45 inches. . So many historical places where the paratroopers of the 101st Airborne Division fought (501st, 502nd, 506th, 326th, 377th, etc...) 
--------------------------------------------------------------------------------
Beginning on December 16, 1944, the German forces attacked through the Ardennes Forest in Belgium. A paratrooper drop was also called for, however was cancelled probably due to poor weather and lack of fuel. The German Wacht am Rhein (Watch on the Rhine) plan for the "Von Rundstedt Offensive" was to split the Allied advance and then cut northwards to seize Anvers. Since the territory was heavily forested and mountainous, there appeared little chance of an armoured assault in this sector. The battle started in very poor weather; this grounded Allied aircraft and greatly aided the German advance.
The first few days were vital, and although many US troops were over-run or surrendered, unexpectedly strong resistance in certain areas greatly slowed the German advance. Key to slowing down the German advance were the bridges and fuel-dumps being obliterated by the American soldiers who were falling back.
On December 21 the German forces had completely surrounded BASTOGNE, defended by the 101st Airborne Division. When General Anthony McAuliffe was awakened by a German invitation to surrender, he gave a one-syllable reply that has been variously reported and was probably unprintable. However, there is no disagreement as to what he wrote on the paper delivered to the Germans: "NUTS!" That reply had to be explained both to the Germans and to non-American Allies.
The battle of Bastogne officially ended on January 27, 1945. The Americans lost 75,522 men (killed, wounded, missing or captured), the British lost 1,408 and the Germans lost 67,675 men.
Customers who bought this product also bought: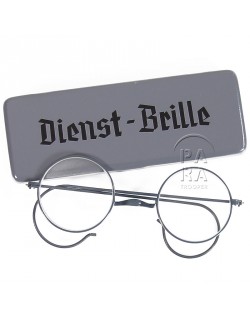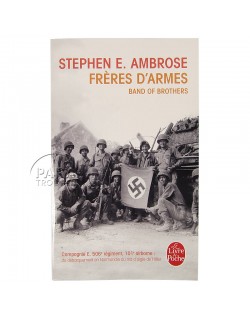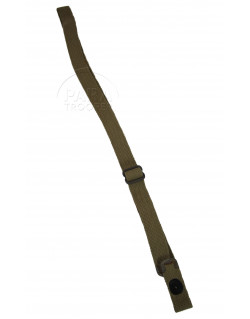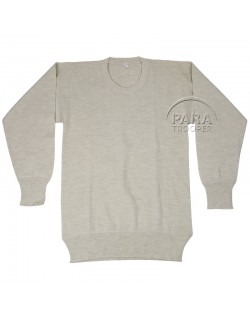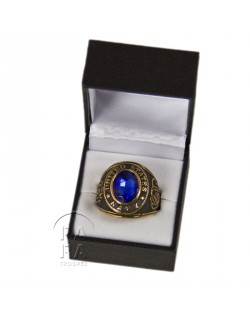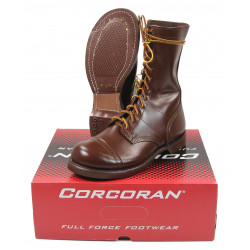 Regular price
€249.17
-€30.00
Price
€219.17