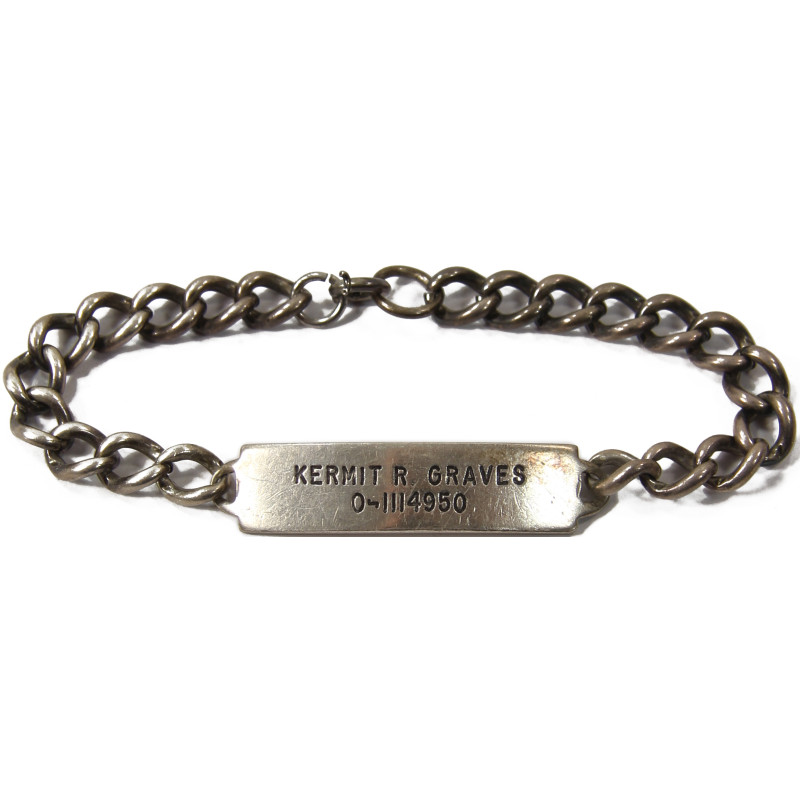  
Bracelet, US Army, Kermit Graves
Nice genuine WWII US Army silver alloy chain bracelet, which belonged to Kermit R. Graves, officer's serial number O-1114950, on the reverse of which name Evie has been engraved; marked Sterling.
Clasp is in working order. Total length: 8.2in. Excellent overall condition.
Kermit Roosevelt Graves was born on May 17, 1919 in Ruffin, North Carolina and joined the US Army on September 28, 1942 (ASN 34453991). He was discharged on June 6, 1946 and returned to service during the Korean War. He passed away on November 21, 1977.
https://fr.findagrave.com/memorial/49192308/kermit-roosevelt-graves