Back

Original

Female personnel

Diverse accessories

Sports and recreation

Grouping

Photographs

British Made

D-DAY

Reproduction

Female personnel

Diverse accessories

Memories

Clothing

Accessories

Caps

Stationery store

Tableware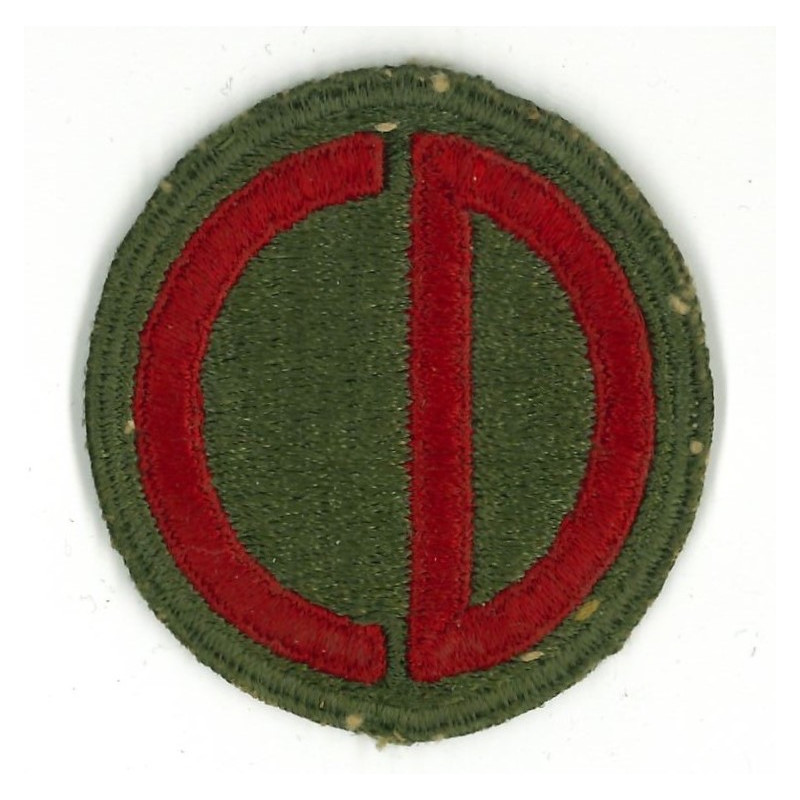  
Patch, 85th Infantry Division
Genuine WWII US shoulder sleeve insignia of the 85th Infantry Division, "Custer Division".
The 85th Infantry Division left the United States on 24 December 1943 and arrived in Casablanca, French Morocco on 2 January 1944. It embarked for Naples, Italy, arriving on 27 March. The 339th Regimental Combat Team was the first division element to arrive in Italy on 14 March, and then was attached to the 88th Infantry Division and became the first regiment of the 85th to see combat on the Minturno-Castelforte front north of Naples, 28 March. The Division, under II Corps of the U.S. Fifth Army under Mark W. Clark, was committed to action as a unit, 10 April 1944, north of the Garigliano River, facing the Gustav Line, and held defensive positions for a month.
Driving on Rome, the 85th pushed through Monte Compatri and Frascati, entered the Italian capital of Rome on 5 June 1944, and advanced to Viterbo before being relieved on 10 June.
The 85th Division relieved the British 1st Infantry Division on 6 January 1945, and mopped up fleeing Germans until their mass surrender on 2 May 1945, in the Belluno-Agordo area. Three soldiers from the 85th Infantry Division earned the Medal of Honor.