Back

Original

Female personnel

Diverse accessories

Sports and recreation

Grouping

Photographs

British Made

D-DAY

World War I

Reproduction

Female personnel

Diverse accessories

Memories

Clothing

Accessories

Caps

Stationery store

Tableware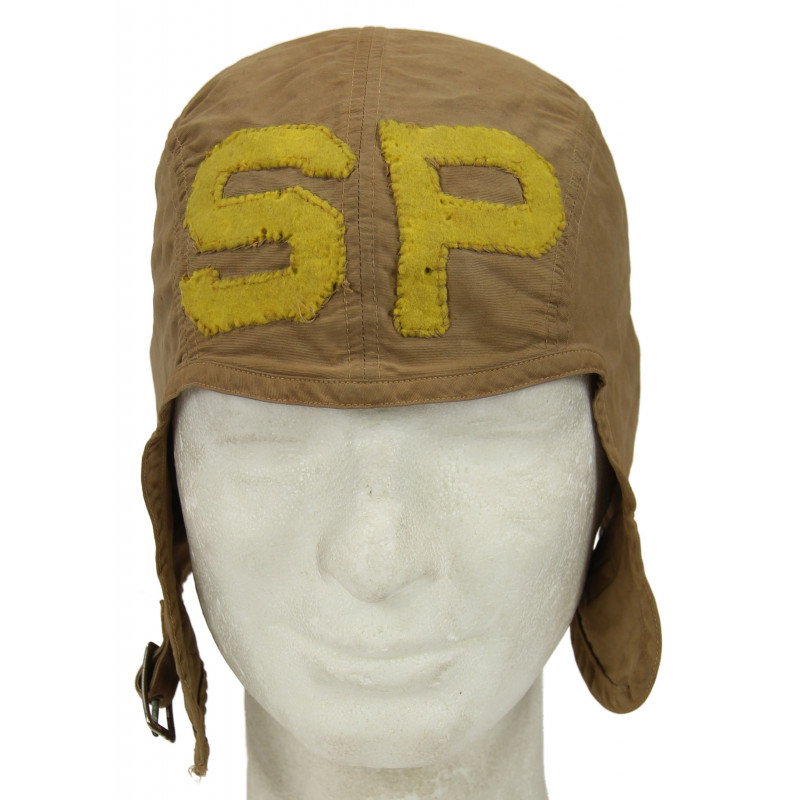  
Grouping, James R. Buss, US Navy Shore Party
Genuine WWII US Navy grouping, which belonged to Chief Botswain's Mate James R. Buss, Sr. (1924-2016).
The present lot is composed of an M-450 summer flying helmet on top of which initials SP (standing for Shore Party) in yellow felt material have been embroidered, and a white pistol belt on which a theater-made leather sheath. The name Buss, J.R. has been stenciled on the inner side of the belt.
Shore Party were initially made up of Navy personnel temporarily assigned to limited law enforcement missions ashore.