Back

Original

Female personnel

Diverse accessories

Sports and recreation

Grouping

Photographs

British Made

D-DAY

Reproduction

Female personnel

Diverse accessories

Memories

Clothing

Accessories

Caps

Stationery store

Tableware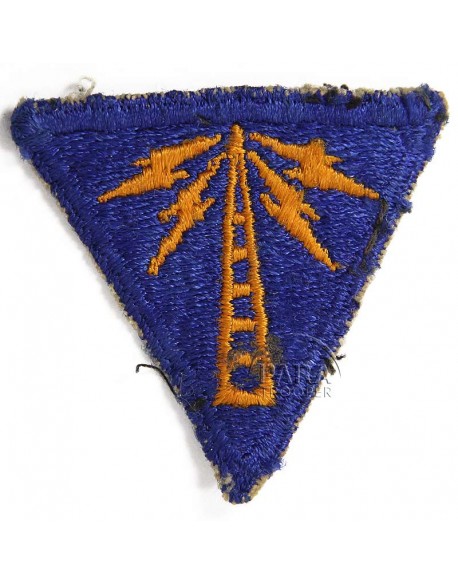  
Patch, Communication Specialist, USAAF
Genuine WWII US sleeve insignia of USAAF Communication Specialist.
Representative a tower summoned four flashes, this badge is that of specialists radios, personal control towers, communications technicians, cryptographers, telephone installers, etc..
This badge is sewn to 4 pouces from the bottom of the right sleeve. The port will also be allowed on the left chest working clothes.