Back

Original

Female personnel

Diverse accessories

Sports and recreation

Grouping

Photographs

British Made

D-DAY

World War I

Vietnam War

Reproduction

Female personnel

Diverse accessories

Memories

Clothing

Accessories

Caps

Stationery store

Tableware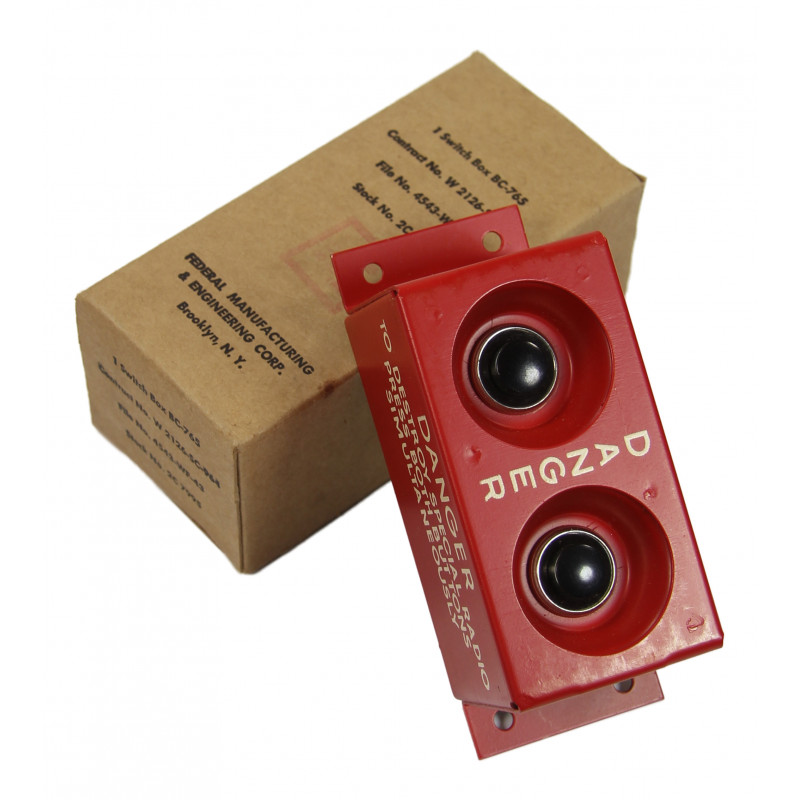  
Switchbox, Destruction, Radio, BC-765, USAAF
Nice genuine WWII USAAF BC-765 switchbox, as used in the cockpit of various bombers and cargo aircraft. This double switch was intended for activating the emergency system which allowed the destruction of the radio, thus preventing the latter from being captured by the enemy.
Manufactured by Federal Manufacturing & Engineering Corp., Brooklyn, NY.
Mint, unissued condition. Comes in its original cardboard box.