Back

Original

Female personnel

Diverse accessories

Sports and recreation

Grouping

Photographs

British Made

D-DAY

World War I

Reproduction

Female personnel

Diverse accessories

Memories

Clothing

Accessories

Caps

Stationery store

Tableware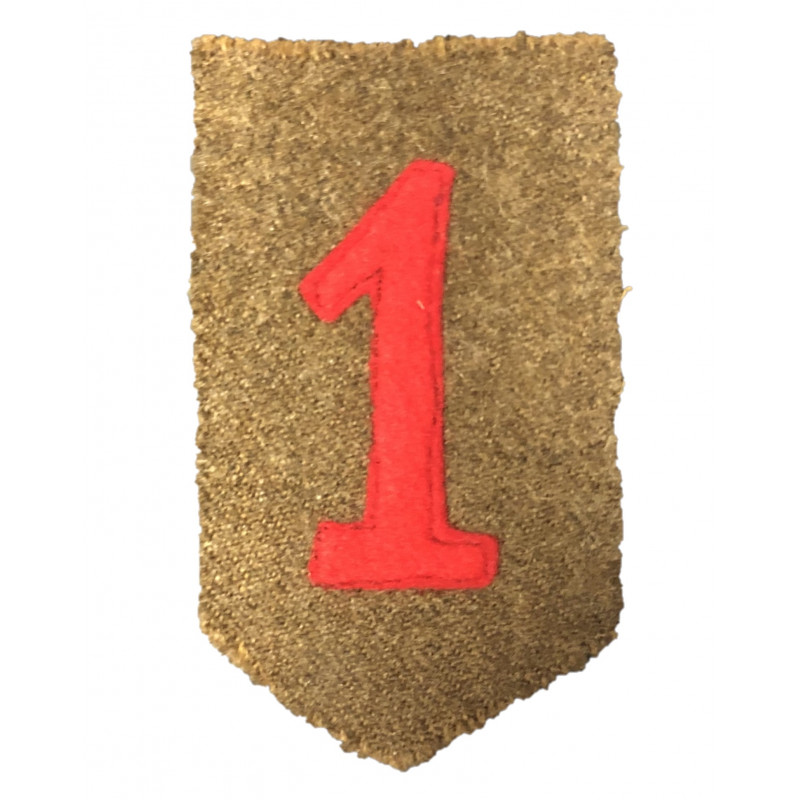  
Patch, 1st Infantry Division, Early Production
Genuine WWII US shoulder sleeve insignia of the 1st Infantry Division 'Big Red One'.
Early pre-war production.
The BRO landed on Omaha Beach on D-Day. 
Campaigns:
- North Africa.
- Sicily.
- Normandy, D-Day, Operation Overlord, Omaha Beach.
- Northern France.
- Rhineland.
- Battle of the Bulge.
- Czechoslovakia.