Back

Original

Female personnel

Diverse accessories

Sports and recreation

Grouping

Photographs

British Made

D-DAY

World War I

Reproduction

Female personnel

Diverse accessories

Memories

Clothing

Accessories

Caps

Stationery store

Tableware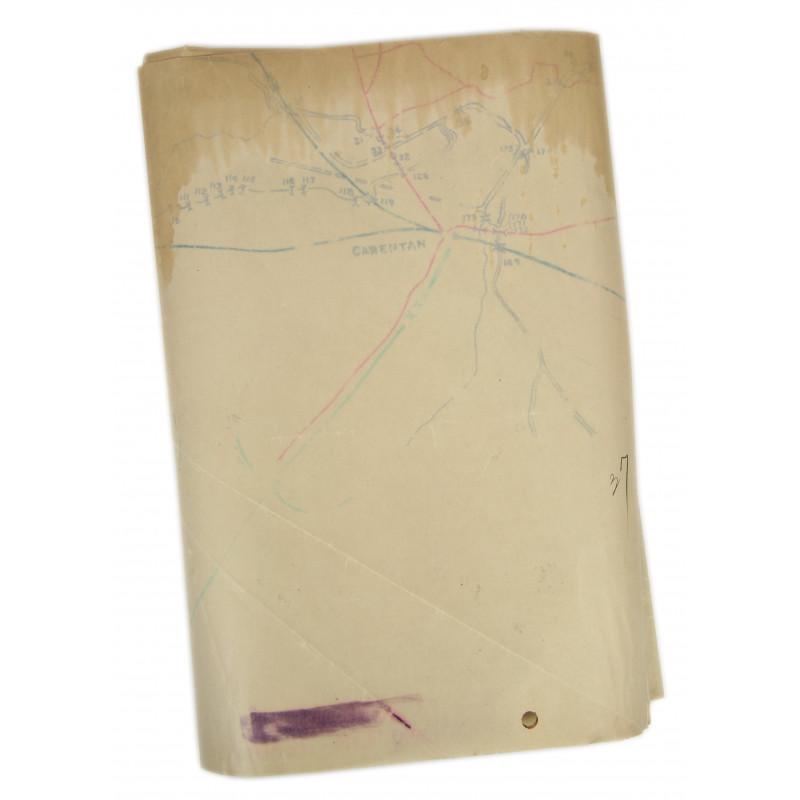  
Map, Mimeographed, BIGOT-NEPTUNE, Saint-Sauveur-le-Vicomte / Sainte-Mère-Eglise / Carentan, 101st AB, 1944
Superb and extremely scarce genuine WWII US mimeographed map, covering the Normandy sector of Saint-Sauveur-le-Vicomte/Sainte-Mère-Eglise/Carentan. Scale: 1:50,000.
Dated May 18, 1944, the present map is numbered 61, out of 200 copies produced. Almost faded, the mention BIGOT-NEPTUNE is still visible, though hardly legible. The main lines of communications, rivers, bridges and locks are depicted on the map; the areas of operations intended for the 82nd and 101st Airborne Divisions are clearly designated, as well as those intended for the 501st, 502nd and 506th PIR of the latter.
A very rare document of great historical value, in surprisingly good condition.