Back

Original

Female personnel

Diverse accessories

Sports and recreation

Grouping

Photographs

British Made

D-DAY

Reproduction

Female personnel

Diverse accessories

Memories

Clothing

Accessories

Caps

Stationery store

Tableware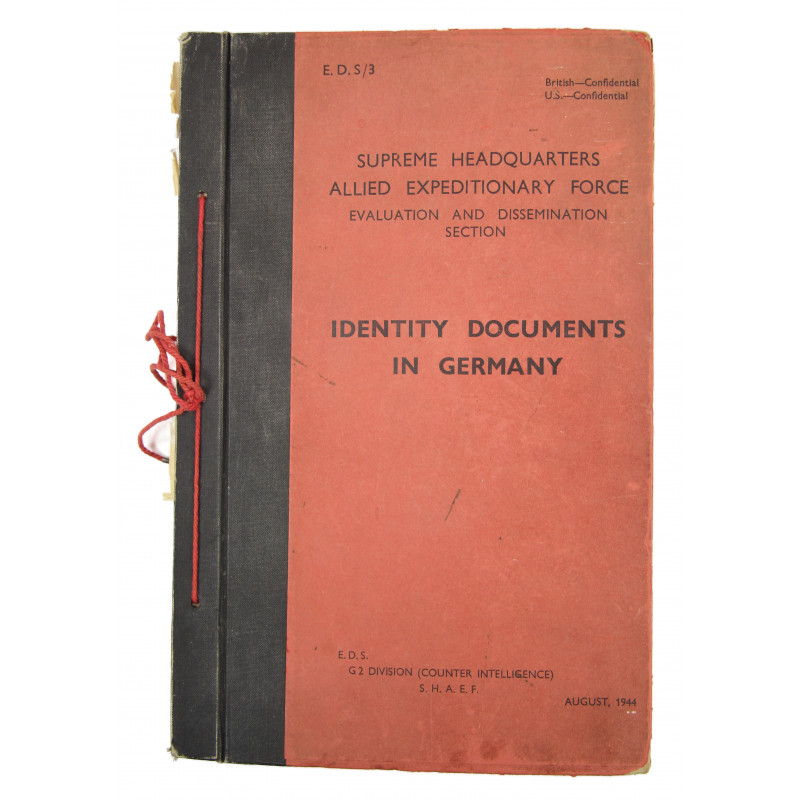  
File, Confidential, SHAEF, Identity Documents in Germany, 1944
Scarce genuine WWII US & British information file, edited in August 1944 by the G2 Division (Counter Intelligence) of the Supreme Headquarters - Allied Expeditionary Force and entitled Identity Documents in Germany. Mention Confidential is clearly visible in the upper right corner of the front cover.
This exhaustive guide offers a comprehensive and detailed presentation of the multitude of booklets, certificates and other various official sheets used by the bureaucratic administration of Nazi Germany -- fighting services, political and paramilitary organizations, civil services and civilian society. Every description is illustrated by a facsimile, thus giving this huge file a truly amazing encyclopedic dimension.
The present bound book is complete (202 pages) and in very good overall condition. Dimensions: 8.2in x 12.4in x 1.6in.