Back

Original

Female personnel

Diverse accessories

Sports and recreation

Grouping

Photographs

British Made

D-DAY

World War I

Reproduction

Female personnel

Diverse accessories

Memories

Clothing

Accessories

Caps

Stationery store

Tableware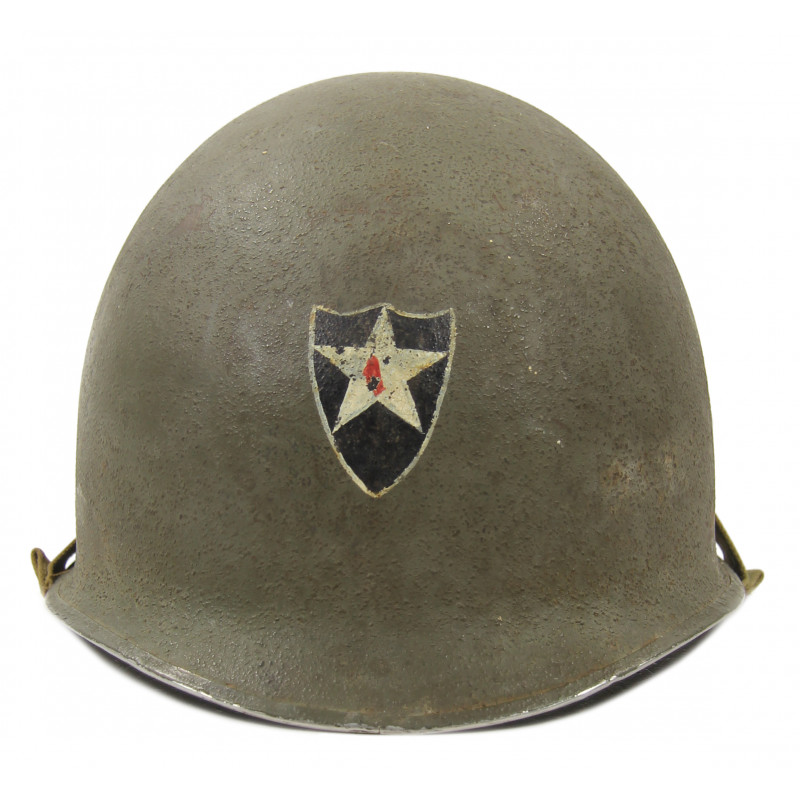  
Helmet, M1, 2nd Infantry Division, Westinghouse Liner
Amazing genuine WWII US M1 helmet, fixed bales, manufactured by McCord, shell number 666C, original 1st pattern canvas chinstrap with brass buckle and hook. The insignia of the 2nd Infantry Division 'Indian Head' has been painted on the front of the shell. 
Complete with its liner manufactured by Westinghouse, light khaki canvas straps and OD-painted A washers.
Very good overall condition.
You might also like