Back

Original

Female personnel

Diverse accessories

Sports and recreation

Grouping

Photographs

British Made

D-DAY

World War I

Reproduction

Female personnel

Diverse accessories

Memories

Clothing

Accessories

Caps

Stationery store

Tableware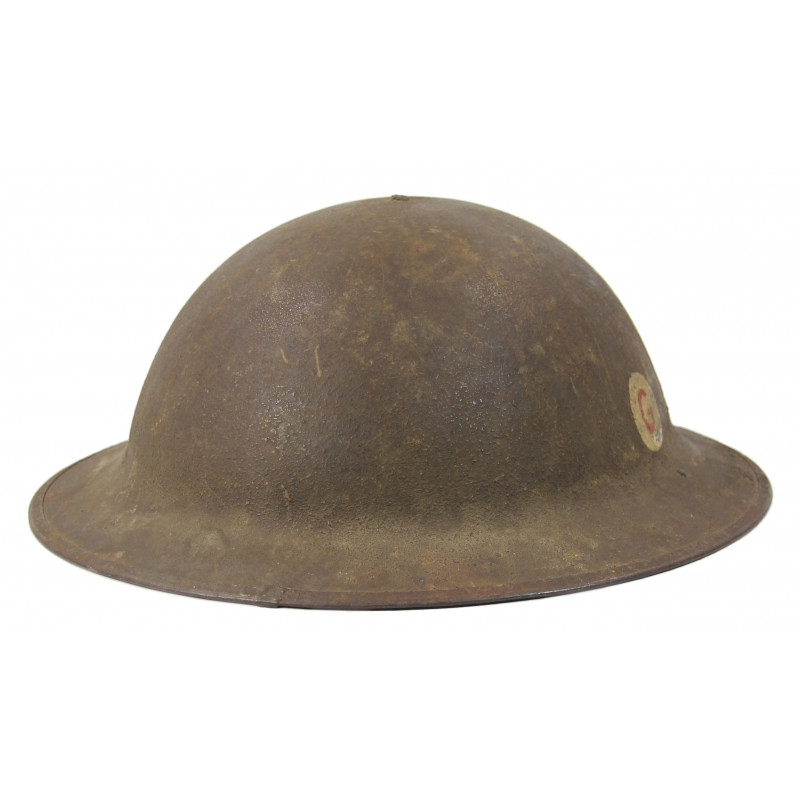  
Helmet, M-1917, Co. G, 319th Inf. Regt., 80th Infantry Division, Somme, Meuse-Argonne, St. Mihiel
Superb genuine WWI US Army M-1917 Brodie helmet, featuring a nice hand-painted insignia on one side -- a white disc bearing initial G, which identifies Company G, 2nd Battalion of 319th Infantry Regiment. Shell is hallmarked ZA 194.
Complete with original liner, which has come apart; the leather chinstrap has been broken.
The 80th Infantry Division landed in France in June 1918 and subsequently participated in the Battle of the Somme, prior to seeing action during the Meuse-Argonne Offensive and the Battle of St. Mihiel -- the 'Blue Ridge Division' was the only one in the whole AEF to take part in the three phases of the Meuse-Argonne Offensive. The 319th Infantry Regiment was mostly made up of men from Pennsylvania (Allegheny and Erie areas) and eastern Ohio.
An amazing American Expeditionary Force relic in good, used condition -- don't miss it! 
https://www.80thdivision.com/history.html