Back

Original

Female personnel

Diverse accessories

Sports and recreation

Grouping

Photographs

British Made

D-DAY

World War I

Reproduction

Female personnel

Diverse accessories

Memories

Clothing

Accessories

Caps

Stationery store

Tableware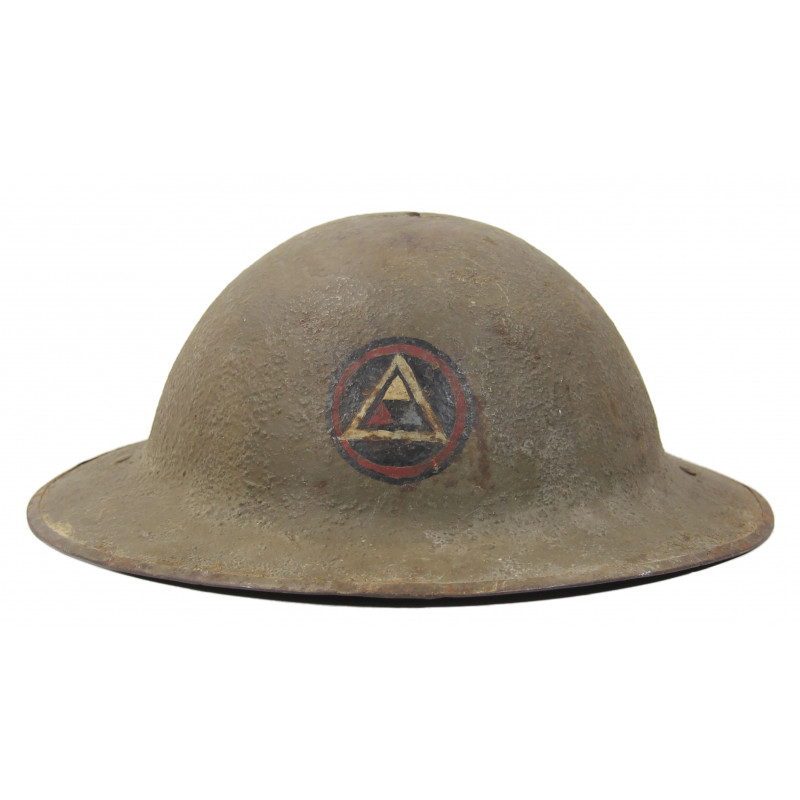  
Helmet, M-1917, 39th Infantry Division
Very nice genuine WWI US Army M-1917 Brodie helmet, featuring a hand-painted 39th Infantry Division insignia on the front.
Complete with original liner, which has come apart. No markings visible.
Made up of National Guard units from Arkansas, Mississippi and Louisiana, the 39th Infantry Division landed in France in August and September 1918. The 'Delta Division' was never engaged in combat as a whole yet provided replacements for various infantry divisions serving on the frontline.
An amazing American Expeditionary Force relic in good, used condition -- don't miss it!