Back

Original

Female personnel

Diverse accessories

Sports and recreation

Grouping

Photographs

British Made

D-DAY

World War I

Vietnam War

Reproduction

Female personnel

Diverse accessories

Memories

Clothing

Accessories

Caps

Stationery store

Tableware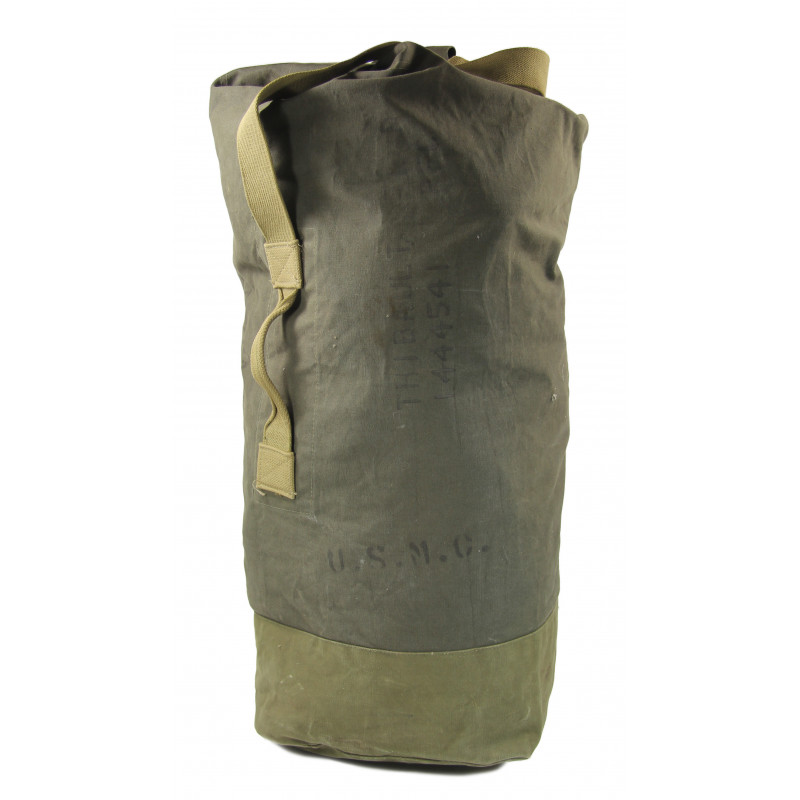  
Bag, Duffle, USMC, Named
Genuine WWII US Duffle Bag. Featuring a shoulder strap, this green canvas bag was larger and sturdier than the Barrack Bag and could be secured with a padlock.
Initials USMC, name L.R. Thibault, service number 1444541 and successive ranks of Pfc and Sgt have been stenciled on this bag on various emplacements.  
Excellent overall condition.