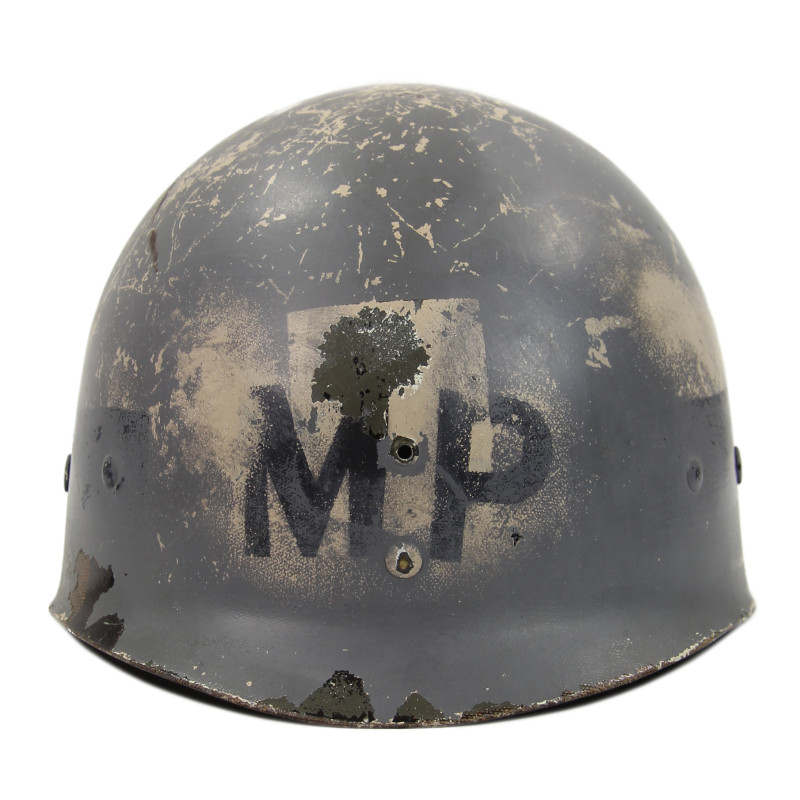  
Liner, Helmet, M1, Military Police, Westinghouse
Nice genuine WWII US M1 helmet liner, of the resin-coated compressed fiber type introduced in 1943, manufactured by Westinghouse. The outter surface shows remnants of various layers of white and grey paint, a black stripe on the circumference, and the standard MP markings of the Military Police on the front.
The present liner retains its web suspension (neckband is missing) and blackened-brass A washers.
Good, worn condition.