Back

Original

Female personnel

Diverse accessories

Sports and recreation

Grouping

Photographs

British Made

D-DAY

Reproduction

Female personnel

Diverse accessories

Memories

Clothing

Accessories

Caps

Stationery store

Tableware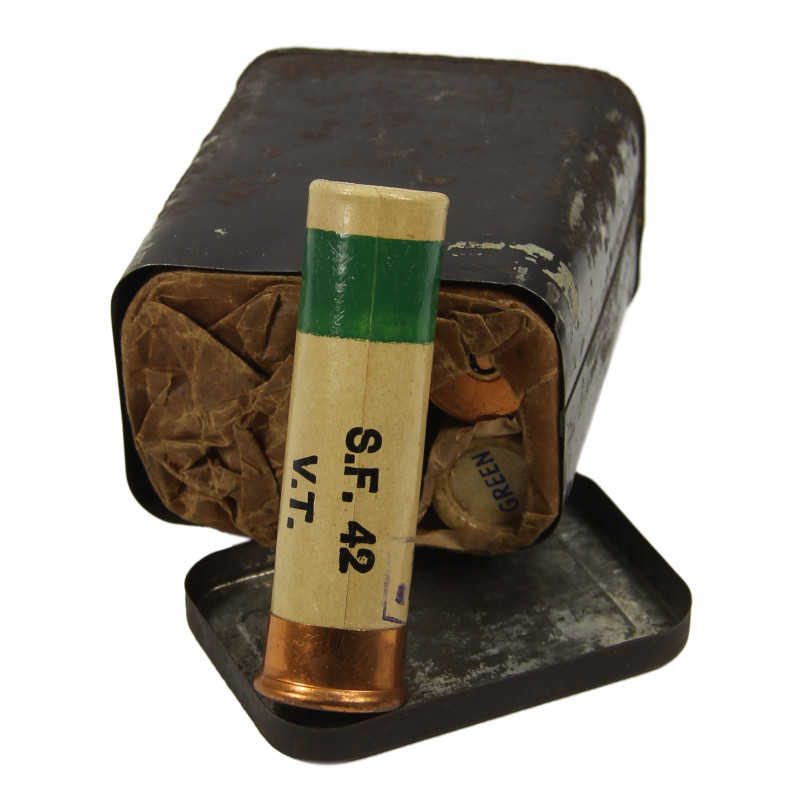  
Tin, 6 Green Flares, 1 Inch, British, 1942
Genuine WWII British tin box, containing six signal flares, green color. Caliber: 1 inch. The lid retains its original label: 6 Cartridges, Signal Green, 1 Inch, Mark V. Bottom of the tin box is hallmarked No. 338, B.C. Co.
All six flares are still present; dated 1942; excellent condition.
Dimensions of the box: 10,5 x 6 x 9cm.