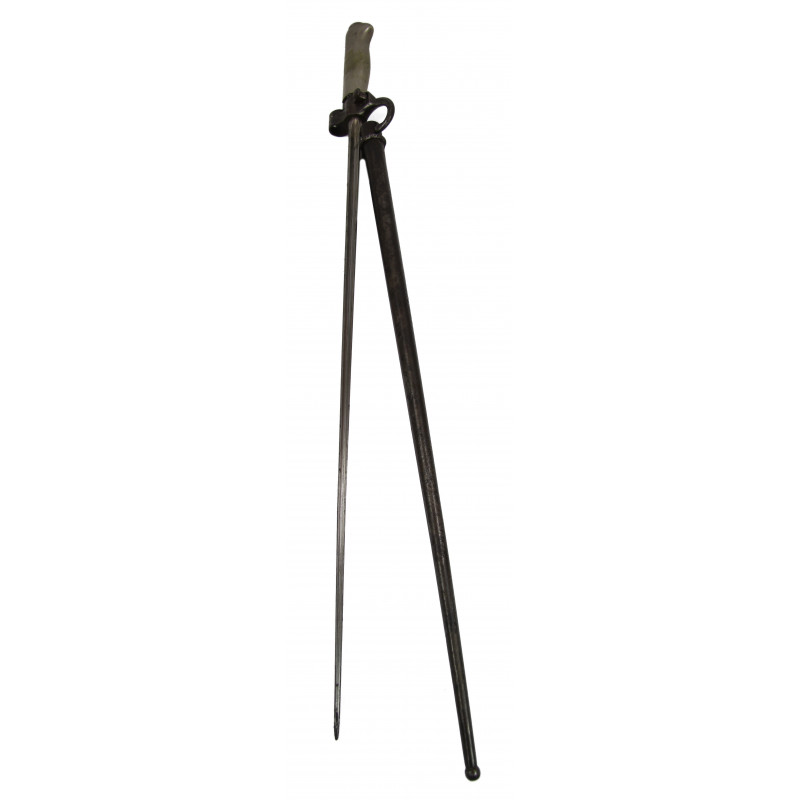  
Bayonet, M1886, Lebel, 'Long Tang', with Matching Scabbard
Superb genuine WWI French bayonet, intended for the M1886 Lebel rifle. This cruciform sword bayonet entered into service in 1886 and has become popular under the name 'Rosalie'.
The present bayonet is of the 'long tang' type, introduced in 1890 and recognizable thanks to its pommel screw; contrary to the earlier type, the tang runs the length of the handle. The latter is made up of a copper alloy known as maillechort, which indicates it was manufactured prior to the adoption of the brass type in 1914. This very nice bayonet, whose lower guard hook (removed in 1916) features number 28081, is delivered in its original scabbard with matching number. Letter S indicates that this 'Rosalie' was manufactured by the Manufacture Nationale d'Armes de Tulle.
Blade length: 52cm.
An amazing homogeneous set, in excellent overall condition.
You might also like