Back

Original

Female personnel

Diverse accessories

Sports and recreation

Grouping

Photographs

British Made

D-DAY

Reproduction

Female personnel

Diverse accessories

Memories

Clothing

Accessories

Caps

Stationery store

Tableware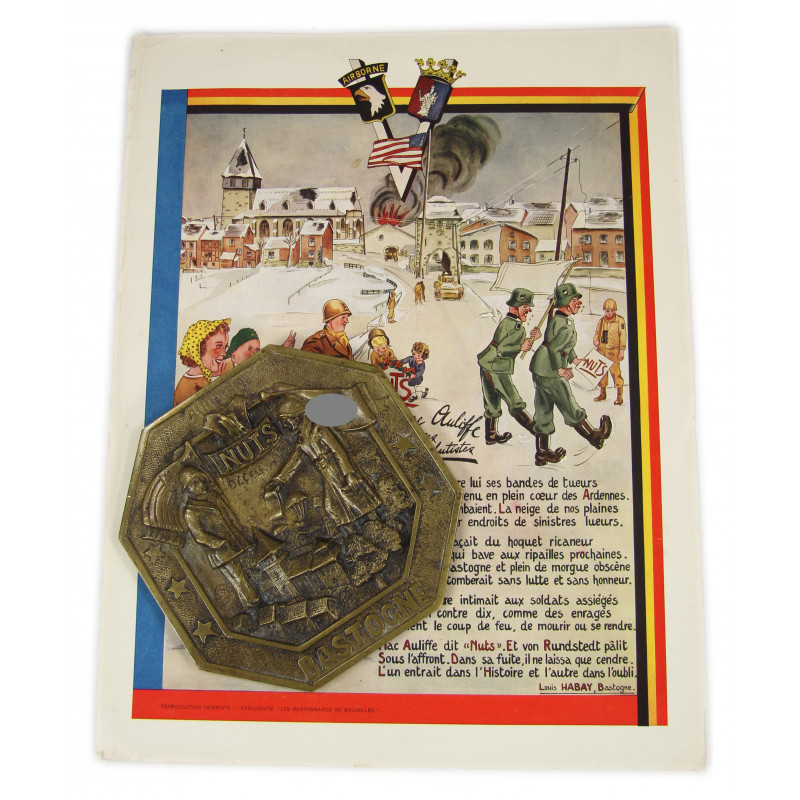  
Plaque, Shell, Brass, Nuts, December 44, 101st AB. Div.
Nice genuine WWII commemorative plaque, made from shell casings. 
The central engraving represents the German surrender ultimatum to General McAuliffe in Bastogne, with the words NUTS and December 44 as reminders of the defense of the city by the 101st Airborne Division.
Diameter: 5.5in.
Delivered with an original poster on which appears a poem in French language.